Hi peeps – sorry I've been absent for a while it's been a busy few months over the summer with the weddings etc and trying to keep up with everything seems impossible at times.
Anyway, I'm catching up so here's one of my wedding cakes from a few weeks ago two girls tied the knot and chose one of my popular designs and luckily for me they decided to have it in the 'Blue ombre' effect (been dying to make it like that for ages!)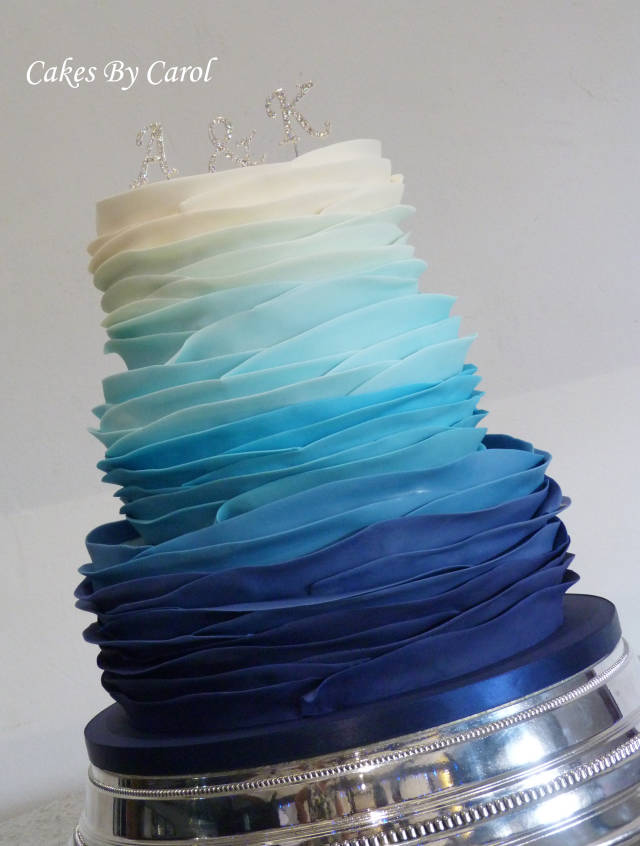 I had to incorporate the Midnight blue and the Aqua blue so trying to work out the shades to blend in was a bit of a nightmare but as you can see we managed it and of course the girls absolutely loved it.
Thank you for looking
Carol xx