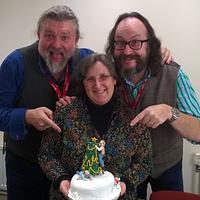 Karen's Kakery
posted
about 5 years ago
Chocolate fingers and Mallow cake
Advertisement
Advertisement
Chocolate fingers and Mallow cake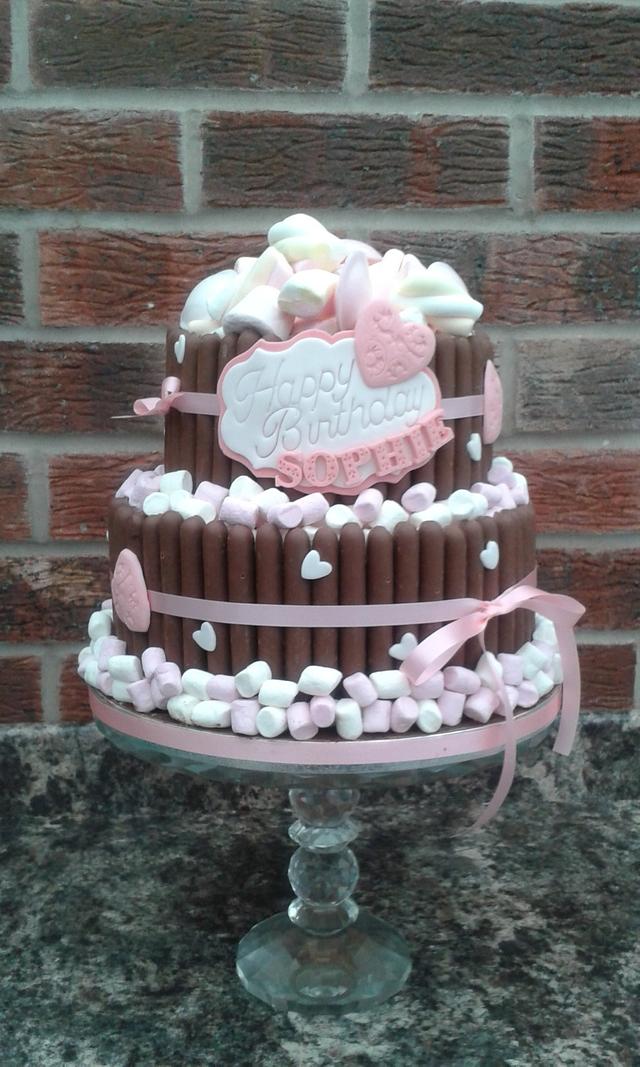 Advertisement
Advertisement
This is a little different to my usual style of cake but I was asked by Maria if I'd make a two tier chocolate finger and mallow cake similar to a photo she'd seen for her Daughter Sophie's 4th Birthday.
Having been so warm this last week I have to say I was a little worried it might end up chocolate sauce rather than cake!
I had lots of fun putting it together and have to say the left overs were delicious……naughty but nice – about a million calories but worth it.
Cakes are both chocolate madeira layered and filled with chocolate fudge and mallow cream.
And I have to say it was a trip down memory lane buying the flying saucers too!
Happy Birthday Sophie x
karen,Gwynedd