Cake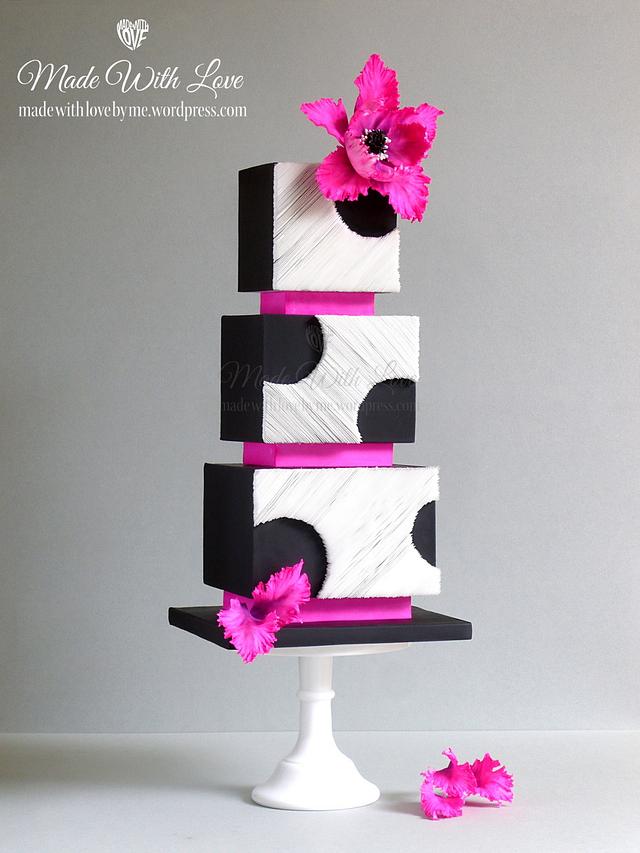 Cut Away Wafer Paper Cake
This was my design for the inspired by Viktor & Rolf feature in the Couture issue of Wedding Cakes & Sugar Flowers Magazine (issue 28).
The design is made up from about 1500 hand cut strips of wafer paper. The effect used strips in groups of three: a 10mm thick strip and two 5mm thick strips so as to leave gaps.
The weather was extremely humid when I was doing this and the bottom tier had to be redone twice – that was an extra 1000 strips!
I took artist licence with the Schiaparelli Pink, the cut-way tulle dresses used as inspiration had more muted colours but I felt something a bit more bold suited the cake.
You can see all of the cakes in the feature here:
https://www.facebook.com/ViktorandRolfinspiredcakes/
black white pink square square cake wafer wafer paper balck and white three tier cake
61