Cake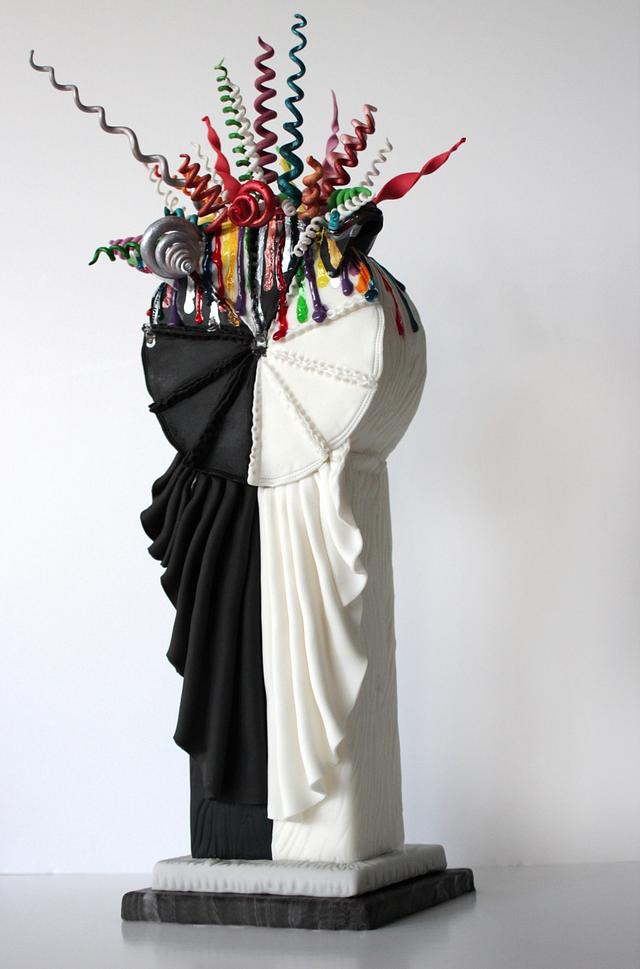 It's all about the colour - #Victor&Rolf Inspired Collab
Heres my piece for the wonderfully fashionable collaboration, featuring cakes inspired by the collections from the design team of Viktor & Rolf. Thanks to Gulnaz Mitchell for inviting me in
My selection was from the Victor & Rolf Fall Ready-to-wear collection 2011, it was the structural elements of both these stunning coats with the red influences that caught my imagination.
Also its what might be under the coats that ready interested me….. if there is anything? so that's where my colour explosion idea came from – 'flashing' colour from beneath the monochrome.
Please visit our page to see the other beautiful cakes in our collaboration – Cakes Inspired by Viktor&Rolf Fashion
Thanks also to Melanie & Leeanne & Rhianydd
All 20 the international cakes are featured in the latest issue Cake Decoration & Sugarcraft Magazine Guide, Wedding Cakes and Sugar Flowers, August issue 28.
Please, see all the gorgeous creations on: https://www.facebook.com/ViktorandRolfinspiredcakes/
renshaw flower & modelling paste renshaws sugarpaste magic colours innovative sugarworks sugar shapers wedding colourful unique viktor&rolf
22