Cake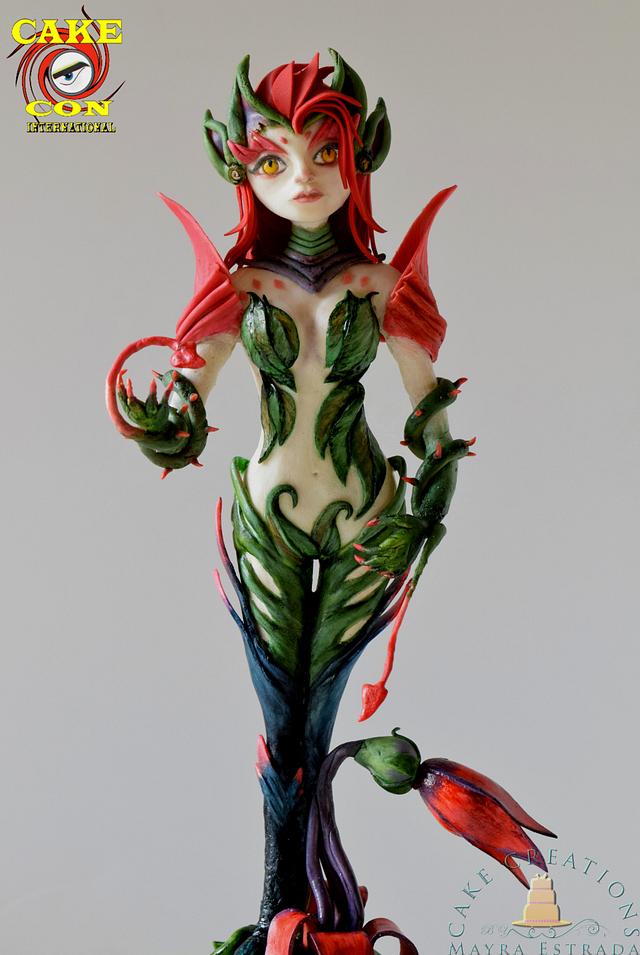 Zyra Rise of The Thorns Cake Con Collaboration
I had a wonderful time hosting Cake Con Collaboration with some amazing cake / sugar artists from around the globe.
My inspiration was Zyra Rise of the Thorns. The ancient, dying plant Zyra transferred her consciousness into a human body for a second chance at life. I incorporated some of the elements she uses in the game. The flower next to her is called deadly bloom. The bud is rampant growth with stranglethorns on the base.
She is sculpted out of rice krispies then covered in Satin Ice fondant and gumpaste. No molds were used she is all freehand.
Please stop by our page for more amazing sugar art https://www.facebook.com/cakeconinternational/
satin ice fondant satin ice gum paste edible colours cakecollaboration ‪#‎cakecollab‬
36