A group of 22 Artist celebrating the fashion at Royal Ascot. To see the full collection please vistis https://www.facebook.com/Royal-Ascot-Hats-and-Fashion-2016-199059413776039/
I had a hard time finding inspiration for the collaboration. To be amongest such talent was a bit intimidating for me. But when I came across this Valentino 2008 couture hat I fell in love and set to translating it into edible form to the best of my ability.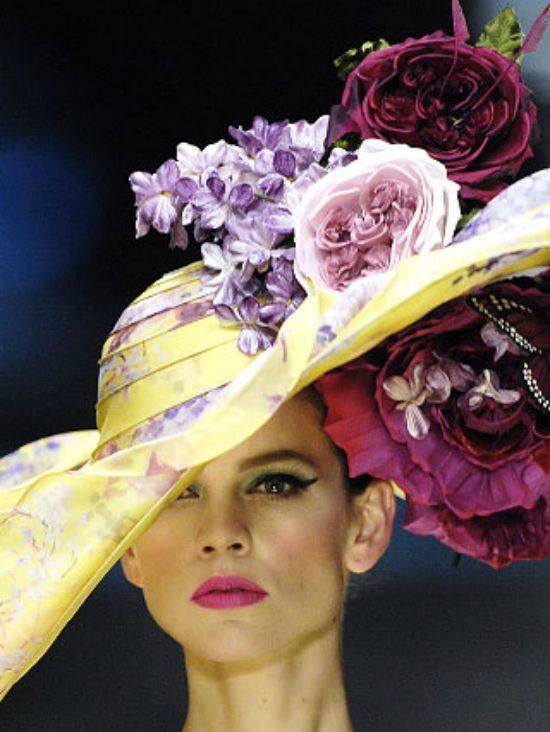 Once I found my inspiration I knew I would have to tackle a sugar flower or two. I am certainly not versed in the magical ways of making flowers but I wanted to challenge myself and atempt something new. I used mutliple online tutorials and some ideas of my own to create these cabbage roses.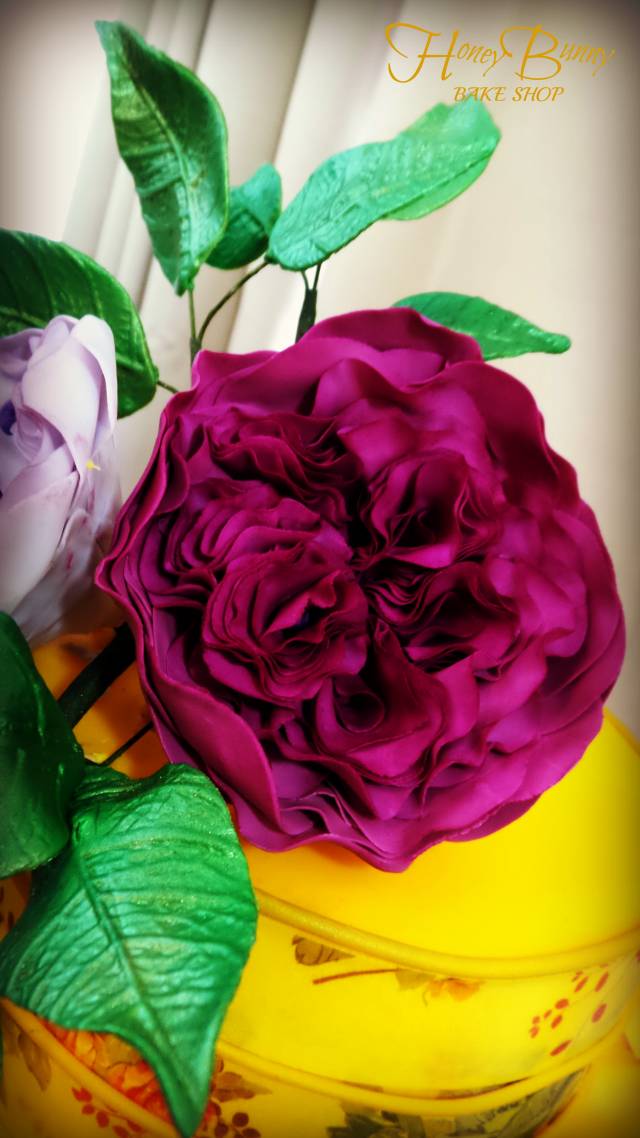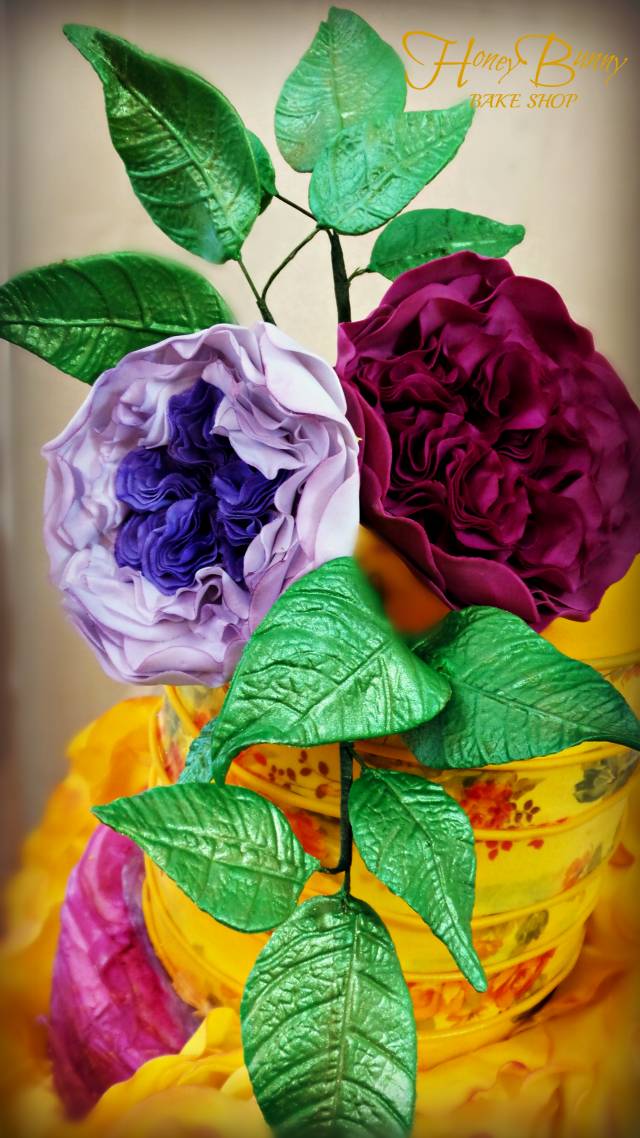 The bottom tier is rice paper that has been dipped in colored watter and stretched around the tier. The top tier is a custom wafer paper.
The ruffles are made using PME gumpaste and built over a MC brim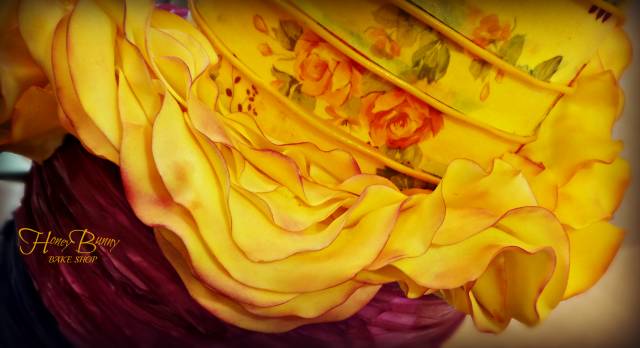 FB: www.facebook.com/honeybunnybakeshop
Twitter: https://twitter.com/neevagrl
Instagram: https://instagram.com/honeybunnybakeshop
Pinterest: https://www.pinterest.com/neevagrl/
Periscope: @HBBS (honeybunnybakeshop)
tsu: http://www.tsu.co/HBbakeshop