A group of 22 Cake Artists came together to celebrate hats and fashion at #RoyalAscotLadiesDay .
Here is the page you can see all the gorgeous designs
https://www.facebook.com/Royal-Ascot-Hats-and-Fashion-2016-199059413776039/
so please pop over to check them out.
Here is my contribution to the #Fashionista collaboration. I was inspired by a combination of shabby chic and soft vintage colours using fantasy sugar flowers (made with platinum sugar paste) to create this headdress with the addition of Royal iced piped filigree butterflies. The eyelashes are wafer paper. The skull cap is pastillage with bass relief and bodice and pearls are pastillage too.
The bust is a polystyrene head, covered in fondant then airbrushed to create a fashionable "models head" one finds in some hat shops. Huge thanks to Louise of Alana Lily Chocolates & Cakes for all her hard work and inviting me to join this fun collaboration. Thank you for looking. I am privileged to be part of this group of talented artists.
More of the collaboration works of art will be loaded here.
https://uk.pinterest.com/CalliCreations/ascot-sugar-creations/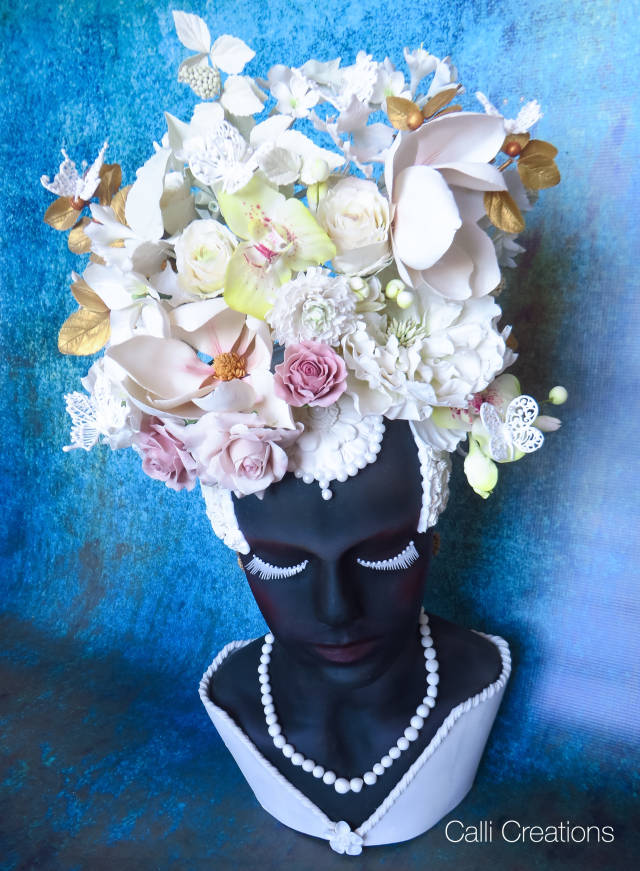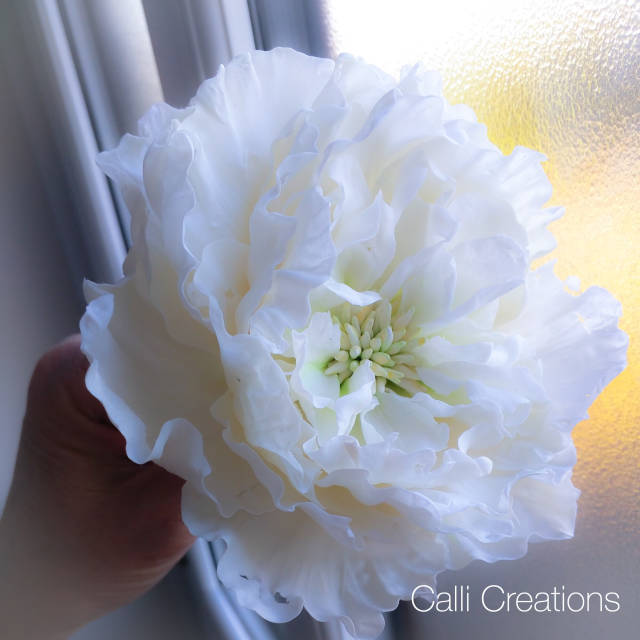 You must never limit your challenges, instead you must challenge your limits