This is my cake for Cake&bake germany 2016, I won a gold award with it!
I started this cake by making a frame with untreated wood and stainless steel rods, that would support the cake. Everything is cake except for the paws, tails and a little part of the chests, those are rice krispie treats.
I build up the cake (uh rather sloppy, since no one is going to eat a competition cake!) and glued it together with white chocolate.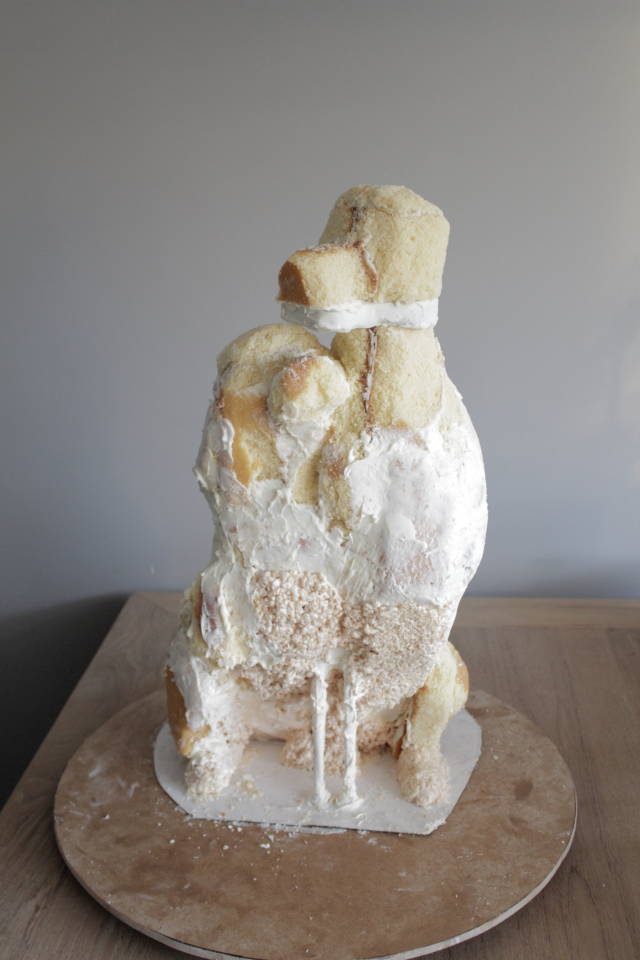 I kept carving and adding cake until I was happy with the rough shapes. Then covered all in chocolate and started to add the rice krispie treats.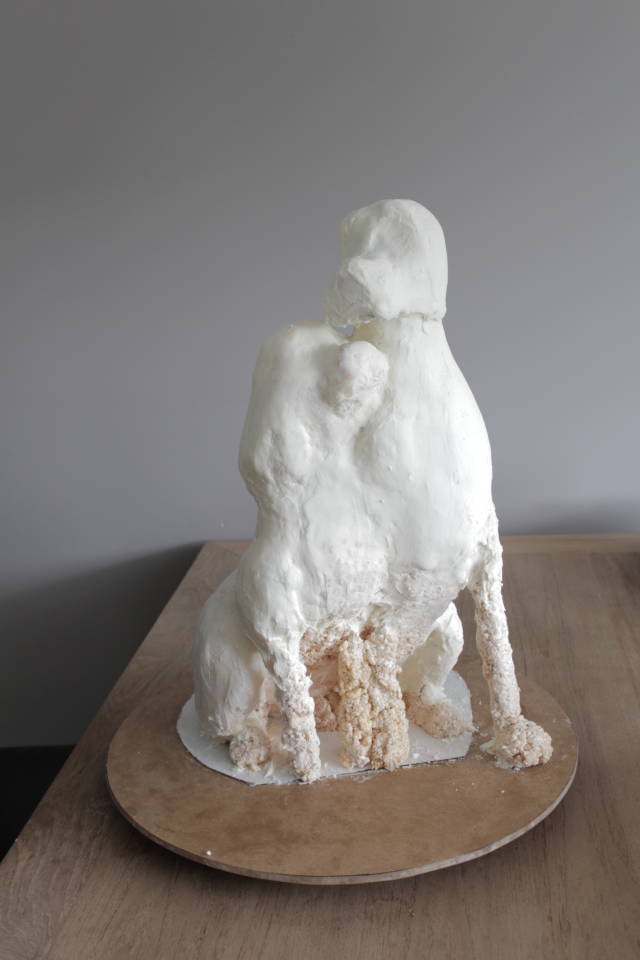 Then started with the head, texture and eyes of Lady, since it would be almost impossible to get to that later.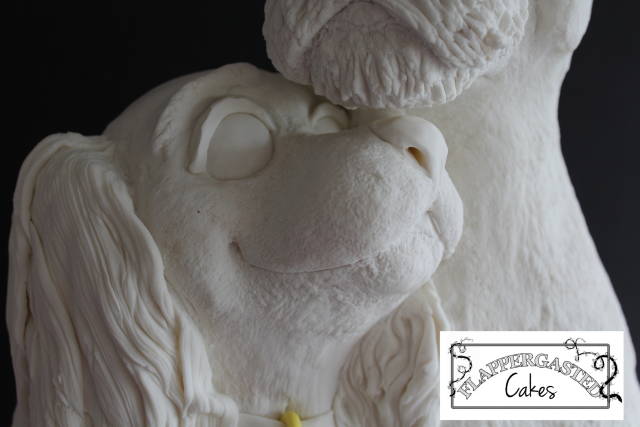 This process is a very slow one since I wanted that fur to be really detailed :)
Once the whole cake is done and covered in the white fondant, I start airbrushing Lady first, to make sure that if some brown/yellow got on Tramp, I could still remove it. It would be less of a problem if there was some black/grey on lady, since I am airbrushing shadows later on.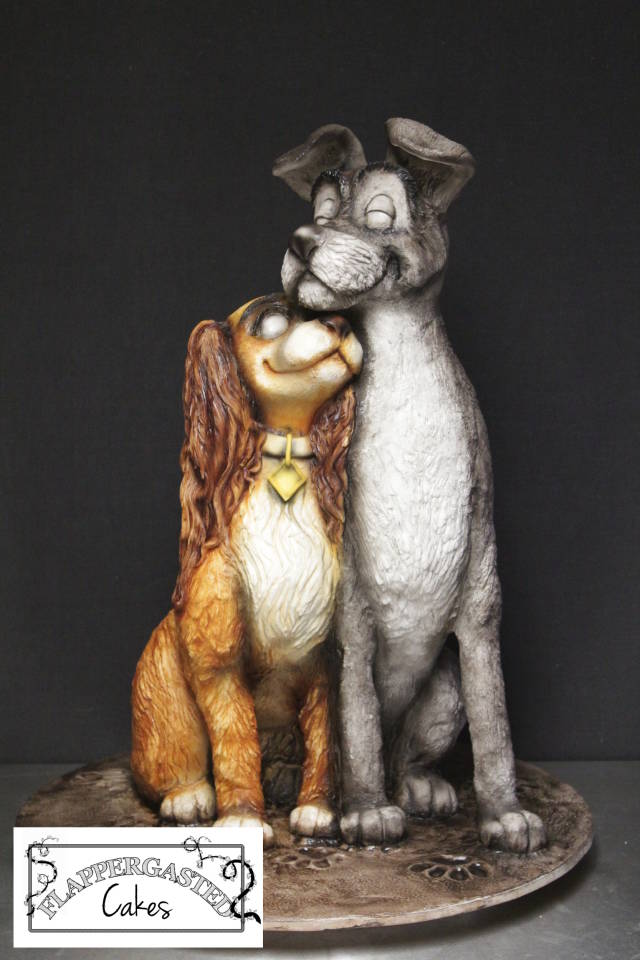 (Creepy eyeless state lol)
Now adding details, painting the eyes, painting and dusting her collar+badge.
Final detail is the piece of wood with 'old paint' effect, with their names and year. The theme was 50s, and I didn't want to do anything obvious, so I chose a movie from the fifties ;) Susi und Strolch is the german name for Lady and the Tramp ;)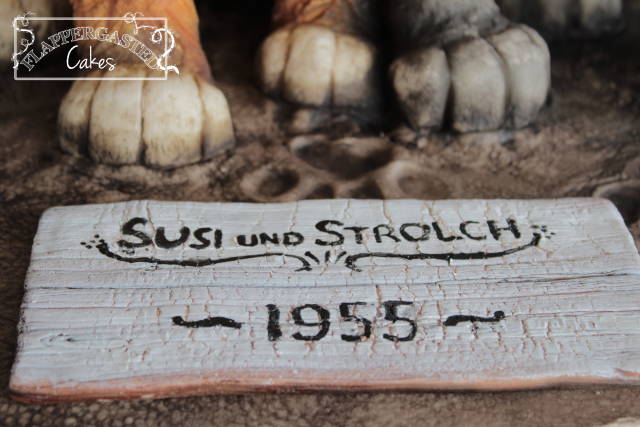 Hope you like them!