Hello all! This is my last Week Wedding Cake for Hayley and Sam. As you can see I name the cake after the Groom!!! I have always found amusing how Sam is a unisex name! The cake travelled all the way to Manchester with some friends of the Bride!! [terrifying I know!] Hayley's colour Theme was very different and very summery: Navy Blue and a Bright Bold Yellow-Orange Colour.
The Bottom Tier is ombre strips going from white to Blue to meet the Mid Tier all in Blue and decorated with Edible organic pressed Pansies and Violas in Purples,Blue,White and Yellows. I pressed the flowers with a textured kitchen towels to give some texture to the flowers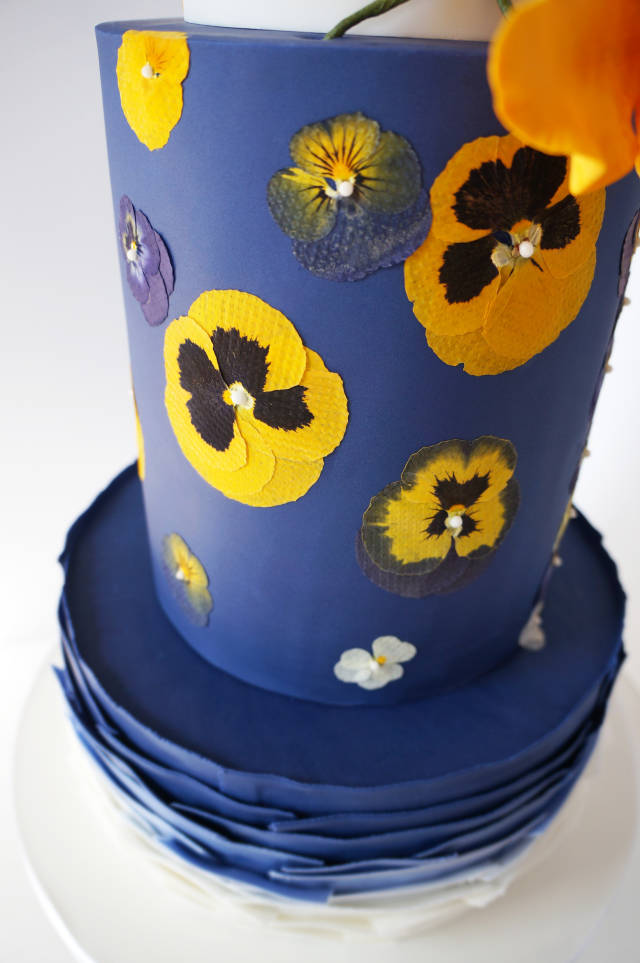 And the top tier was a simple white tier with 3 Catleya sugar orchids climbing up.
I'm still waiting for pics from the wedding!!! Hope you all like it!