Cake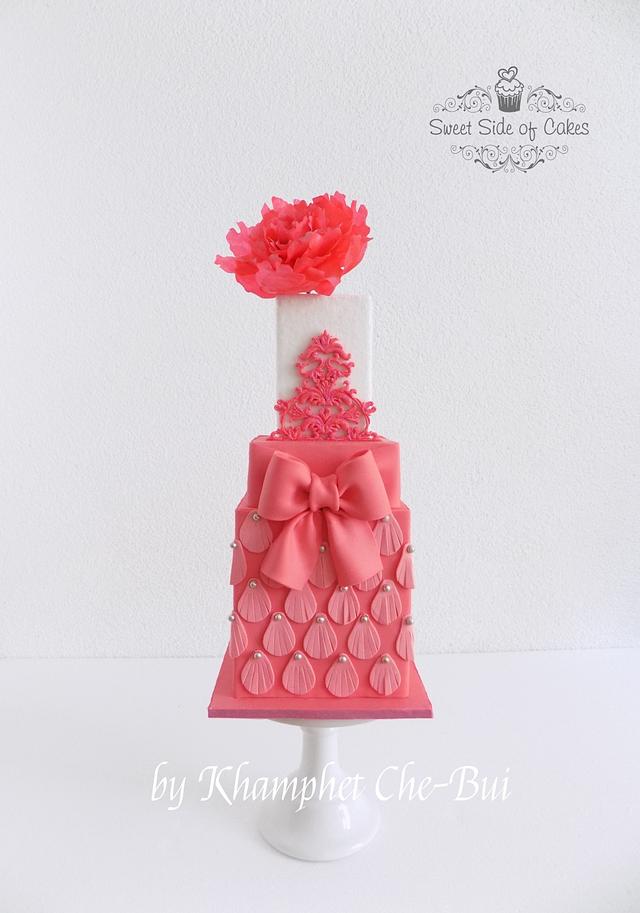 Breakfast at Tiffany's - Audrey Hepburn Cake Collaboration 2016
This was my contribution to the Audrey Hepburn Cake collaboration 2016.
"On the 4th may 2016 Audrey Kathleen Hepburn-Ruston would have turned 87. She passed away 23 years ago, on January 20, 1993 at 8pm, at the young age of 63 from a rare type of cancer. Soon after losing her we felt that, would she have had more time on this earth, she would have spent it continuing to speak on the behalf of the millions of children who don't have a 'fair start' in life. This was the generation she worked for tirelessly for the last 5 years of her life as an ambassador for UNICEF.
She believed in education as a way to change the course of history in those countries that are still developing.
While she is still remembered as a film actor, she also remains a symbol of both inner and outer elegance for many, her last chapter as a humanitarian forever intertwined with her Hollywood and style legacies. This truly brings home the concept that it is not what you wear but how you wear it – not what you say but how you say it – as she always used to say, "it's not just the words but it's also the 'tune' that counts". "Put yourself in the other person shoes" was also one of her mottos. This is how she reached the inner core of the roles she played and probably what also made her humanitarian missions so unbearably vivid. She could feel their pain.
Thank you to all of you who have kept her 'story' alive. In the end this is who & what she was… a great story teller. Whether on the silver screen or on a UNICEF podium fighting for the survival of millions or wearing the iconic 'little back dress' or smiling at you from a poster on your cupboard door… her story of feelings and emotions, style and grace, elegance and compassion lives on thanks to your affection."
Here you will find our beautiful collection.
https://www.youtube.com/watch?v=4nfvTA2M7pU&feature=youtu.be
Lean back and enjoy!
Khamphet xx
#audrey #audreyhepburnstyle #audreyhepburnquotes #breakfastattiffanys
fondant chinese spring roll sheets beads sugar edible colours edible glue edible glitter scissor brush exacto knife mold audrey hepburn breakfast at tiffanys breakfast at tiffanys cake collaboration audrey hepburn cake collaboration 2016 pink bow tirara peony 3 tiers audrey elegance classy cake square cake square wedding cake
61