Cake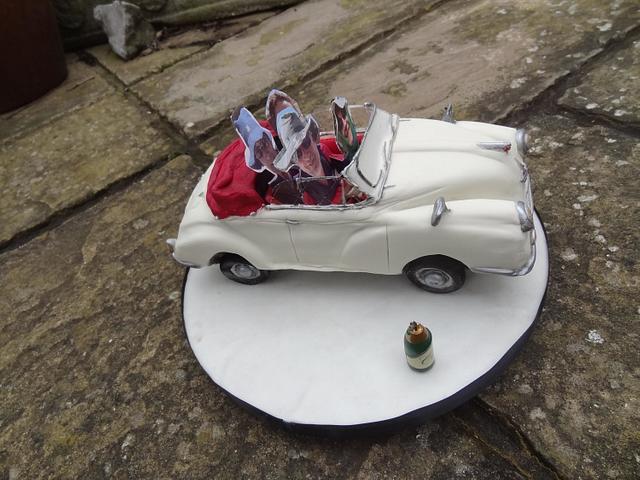 Morris Minor Convertible
Well, this vintage Morris Minor car cake really was a fun cake to do for our special friends. Pete and Ann are the other half our MG touring party and this cake served the purpose of celebrating his birthday as well as the acquisition of his new 'baby'. The car had not arrived at the time of the cake but a week later, Ann sent me a photo of the car and the cake together, which is in this collage. Ann came up with the brilliant idea of paper cutouts for the driver and passengers, which were taken on our various tours. This was a stress-free 'quickie' and I loved every minute of it :) As you can see, Pete was very happy with his cake! :) Thankfully it survived the 2 1/2 hour journey unscathed!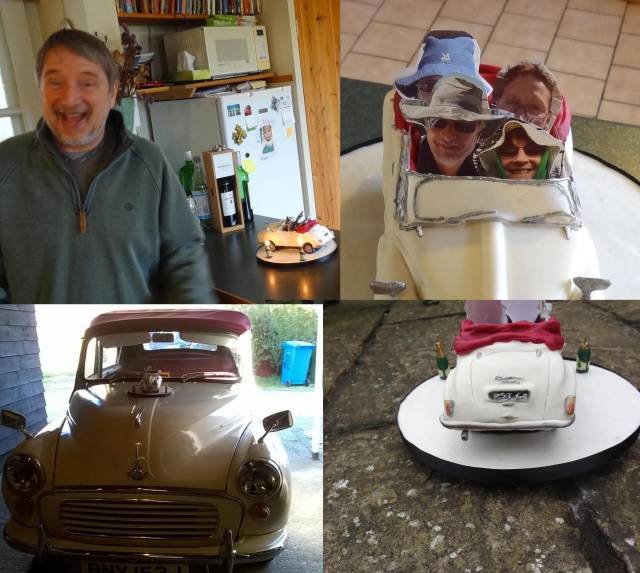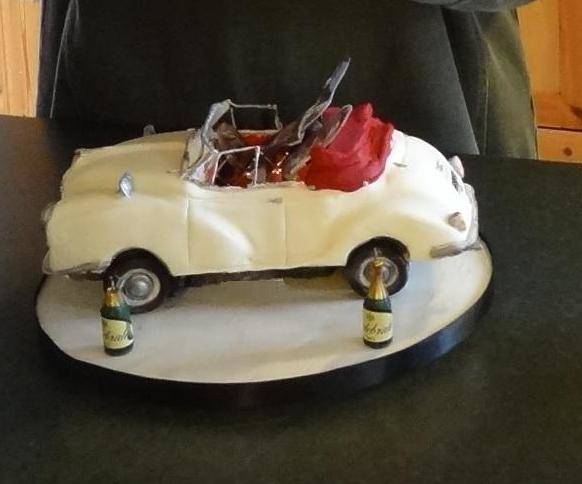 Thank you as always for looking :)
A couple more car cakes in the making … coming this way soon!
xx
fruit cake marzipan modelling paste edible colours rolling pin and knife dresden tool piping bag morris minor morris minor convertible morris minor cake vintage vintage car cake vintage car
56