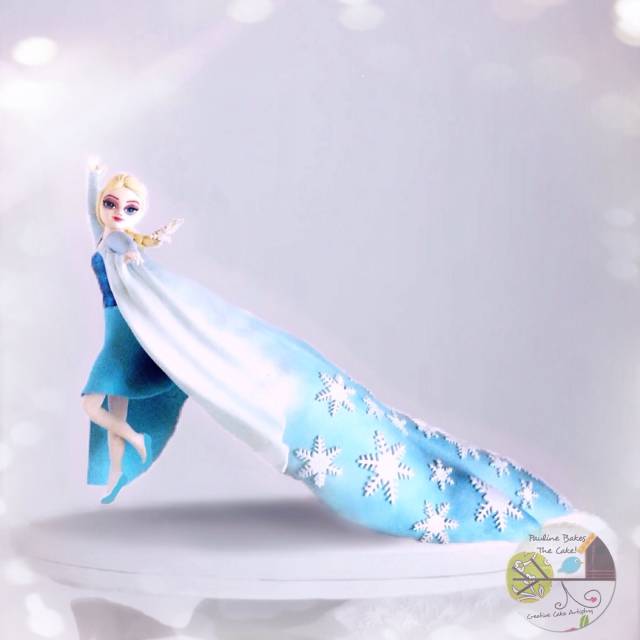 Repostioned her upright leg for a more gravity defying position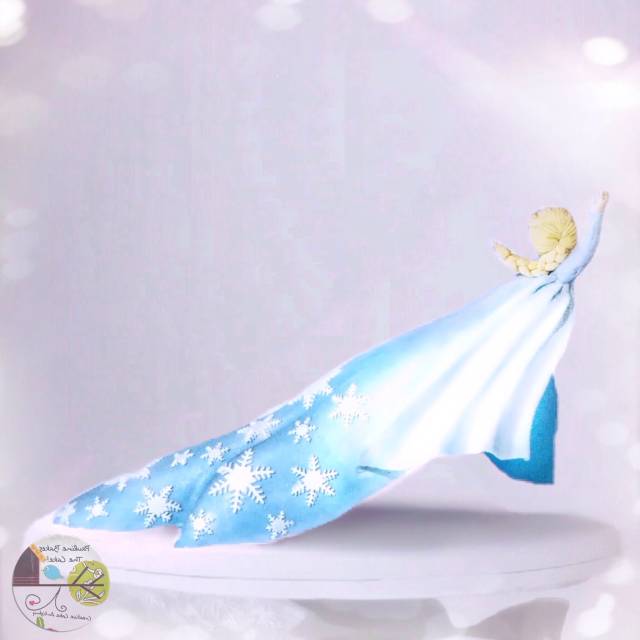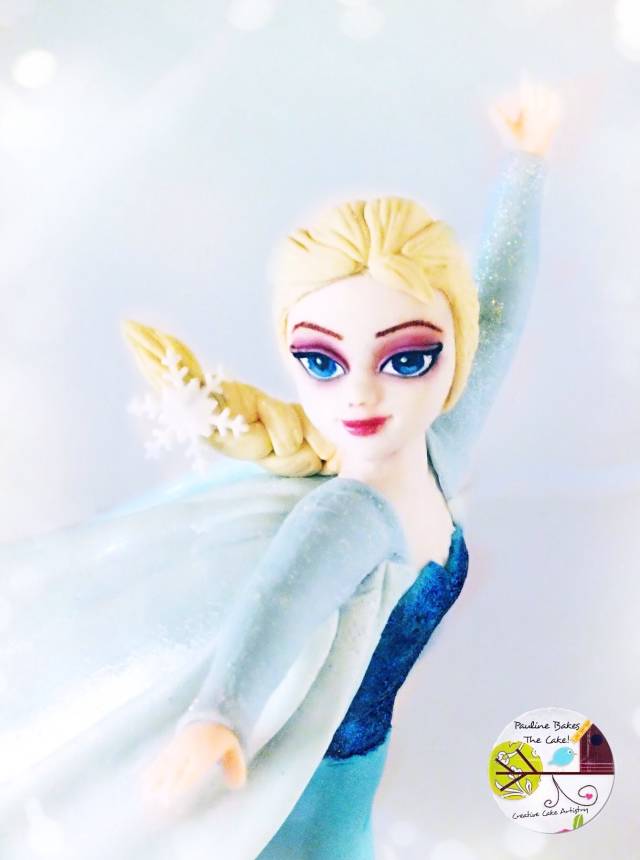 I have given her a demure look?
I made this very last minute 3D gravity defying, structured and sculpted cake just to enter CakesDecor's "Frozen Cake" Quarterly Awards. I never had any requests for "Frozen" themed cakes before but I wanted to challenge myself with this design. I had to make Elsa's face 3 times before I was satisfied with it and after that, it took me two days to build the structure, carve the cake and complete Elsa's body. Obviously, with many last minute work, I faced numerous problems e.g. gumpaste not drying fast enough in hot and humid Malaysia. Although it is not obvious in some of the pics, Elsa's feet are hanging in mid air, her body being supported by her snow cape. She is fully made from gumpaste and her cape is cake and rice krispies treat. Elsa stands at 12 inches height and her cape is 16 inches in length. I submitted my entry just 23 minutes before closing time. Phew!
Special thanks to my cakey sis Dina of miettes for suggesting that I do a gravity defying "Frozen" cake and for supporting my mad idea.