Cake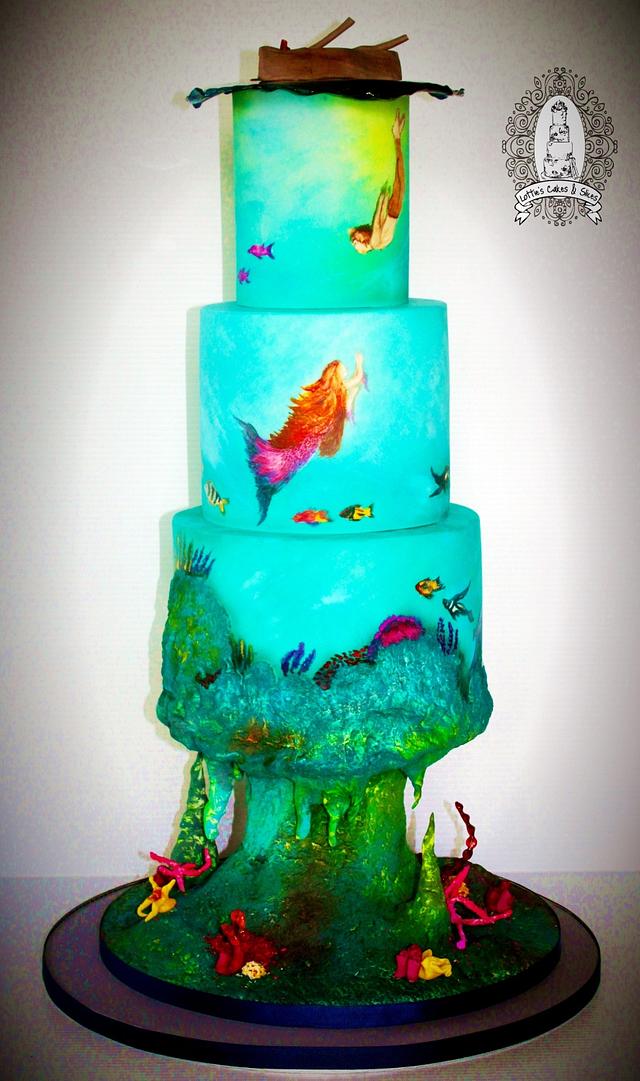 Under the Sea; Forbidden Love
This was my entry for the Irish Sugarcraft Show held in Dublin judged by BSG . It was for the Novelty Wedding Cake Section and I was awarded a Bronze .
My cake was based on an undersea theme on Forbidden love between a mermaid and a man …
The cake was completed in White and than airbrushes and handpainted with Rolkem dusts and Cocoa butter . Hope you like it .
iwata rolkem dusts kroma airbrush colours isomalt iwata airbrush wedfing cake novelty cake novelty wedding cake airbrush handpainted cake
28