This is my contribution to the A sweet farewell to Downton Abbey cake collaboration.
When I has been asked to join this amazing collaboration, I struggled with a dress design but I soon realized that it's so far from what I was looking for.
I decided to do a tiered cake with the vintage decor in the green room. I wanted to recreate the stylish design of the drawing room at Downton Abbey.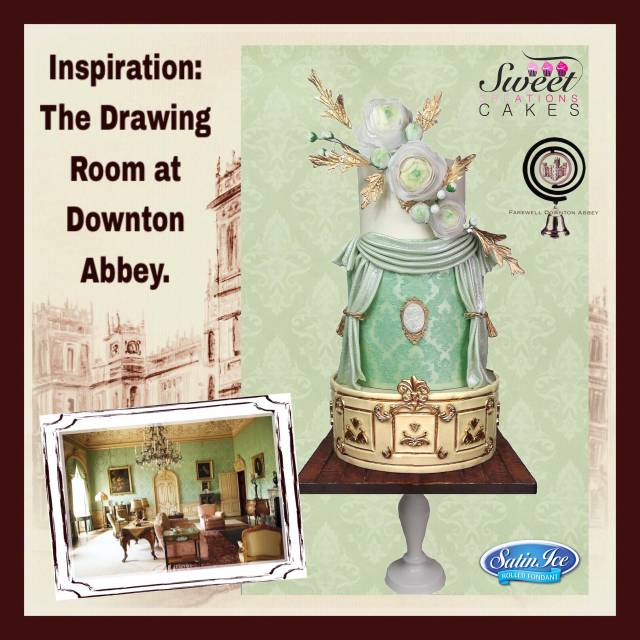 The colors, the architectural details, even the grand chandelier inspired my cake.
It's all there : damask wall covering, gold accents, beautiful curtains…
The bottom tier shows the decorative moldings on the wall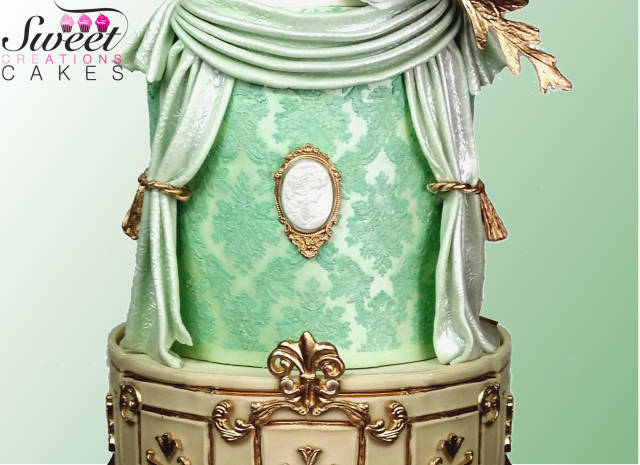 The middle one is an interpretation of the damask wall covering with the curtains.
I wanted to add flowers..I also made wafer paper ranunculus with gold leaves to finishthe whole decor .