Our granddaughter "Princess Olivia" turned 3 and she asked her "nonna" to make her a Sofia The First birthday cake. The inspiration was a picture my daughterinlaw sent me.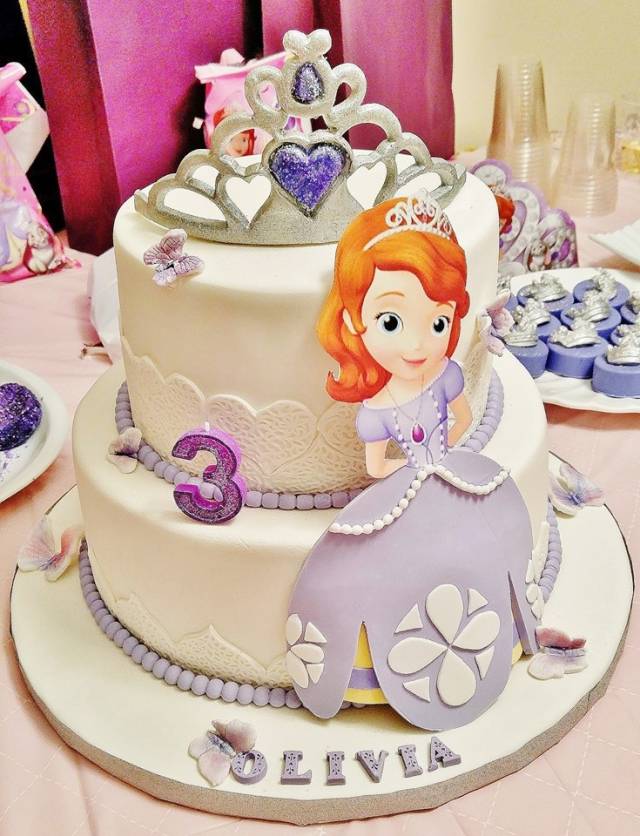 The top part of the cutout is an edible image. The dress is all fondant that I let dry in my fondant bucket to keep it's shape. The picture quality is bad. The kiddies wouldn't let me take a good one! lol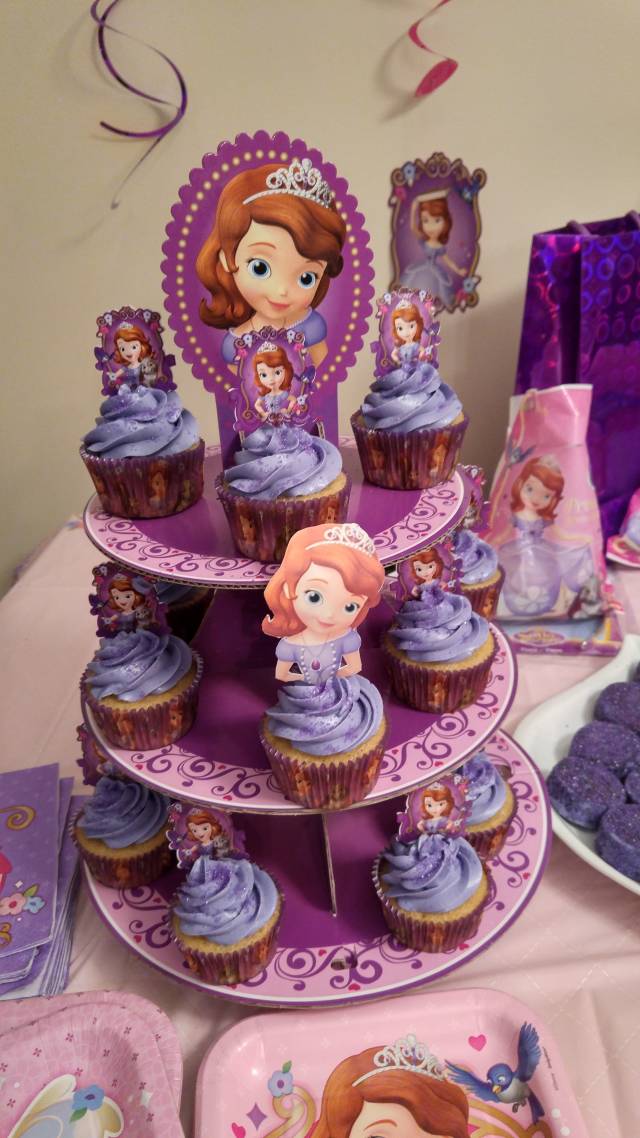 Sofia The First cupcake stand with vanilla cupcakes filled with nutella and topped with swiss meringue buttercream.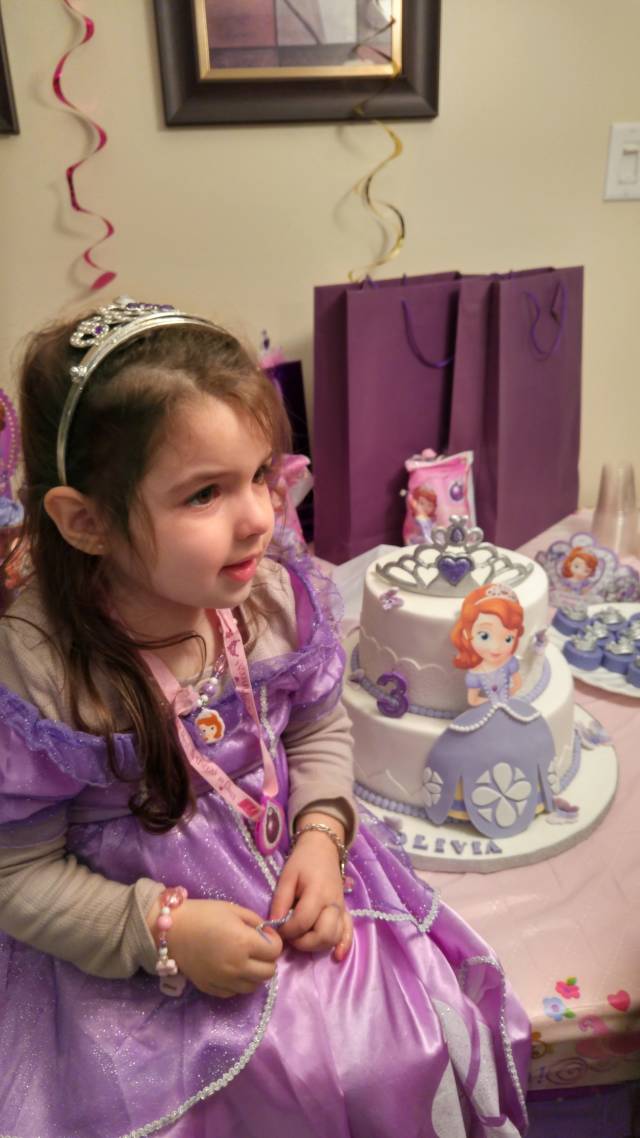 Here is our exhausted Princess wearing her Sofia dress xx