Cake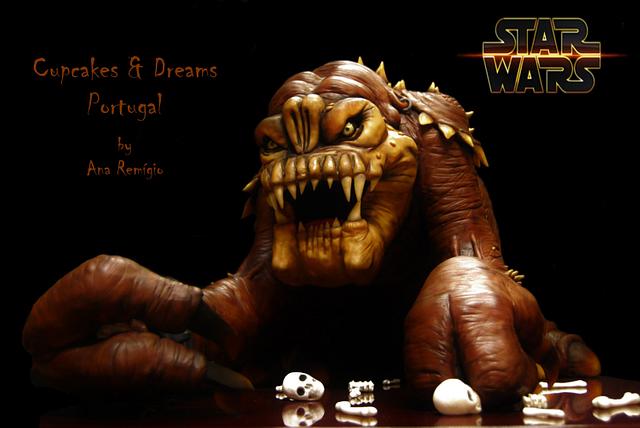 RANCOR - STAR WARS - THE BAKERS STRIKE BACK!!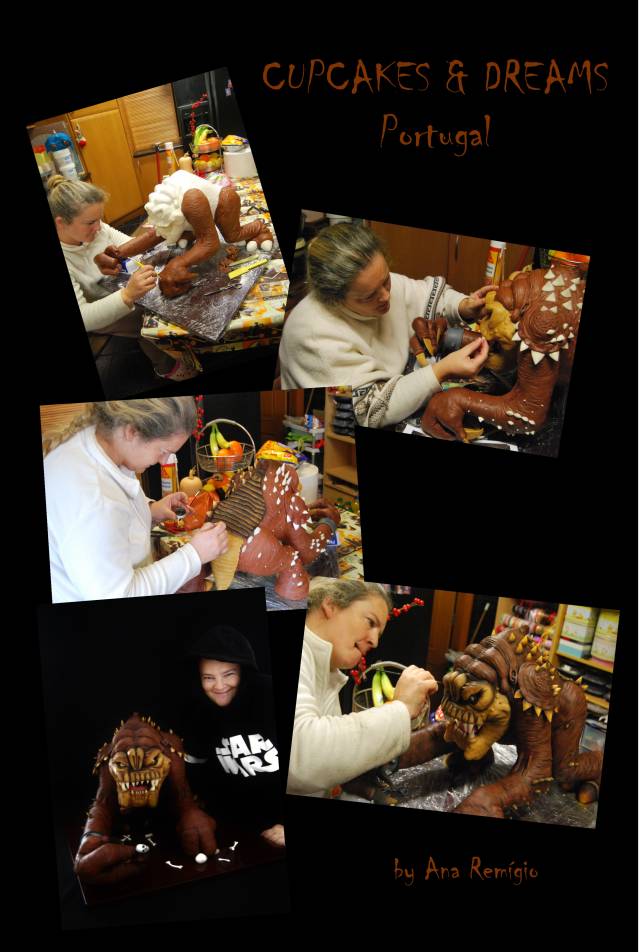 A long time ago in a kitchen far far away……. 40 rebel bakers joined forces to bring together sugar art like no other.
Here we present to you Star Wars, The Bakers Strike Back!
A collaboration to celebrate the release of Star Wars, episode VII, The Force Awakens!
My piece is RANCOR
Rancor is an immense, warm-blooded predator native to Dathomir, Lehon, and Felucia. Standing around 5 meters tall, with their long arms, immense jaws and possessing armored hides that could withstand blaster fire, they were formidable predators. A rancor was kept as a pet by Jabba the Hutt in a pit below his palace court, to which he fed any who displeased him.
Photos with all the details here: https://www.facebook.com/media/set/?set=a.1082146068476909.1073742059.115882865103239&type=3
Star Wars : The Bakers Strike Back! Page : https://www.facebook.com/thebakersstrikeback/?fref=ts
hands!! star wars star wars cake star wars: the bakers strike back rancor sculpt cake ana remígio cupcakes & dreams portugal
92