I entered cake international last weekend as it had sat on my bucket list for some time. It was purely by inspiration from a little white ballet slipper, I entered the shoe and handbag category. My original design was to have a kit case but I adapted to fit within the rules with a hand bag. My piece is made completely from cake and all things sugar it is sat on an 18 inch board to give you an idea of size.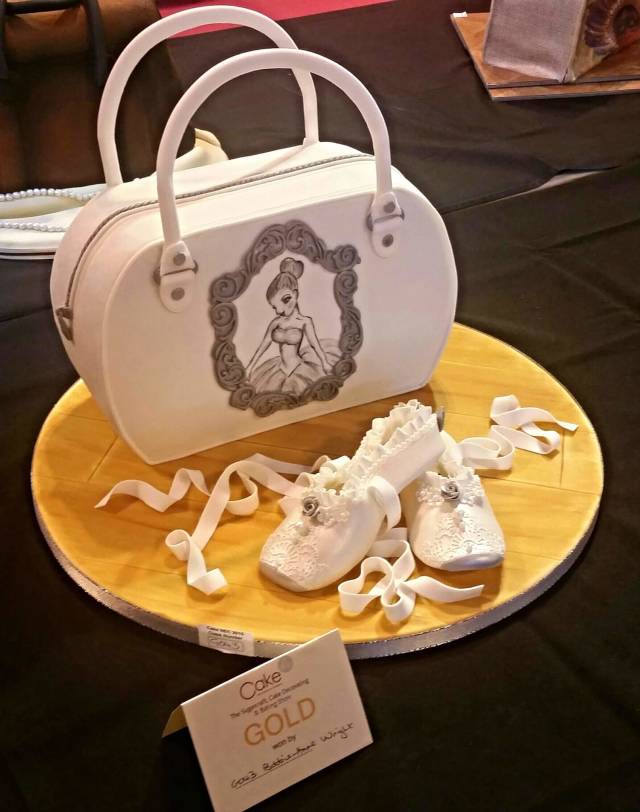 I used a tutorial from peggy does cake to make my slippers and once set hand decorated with my own design.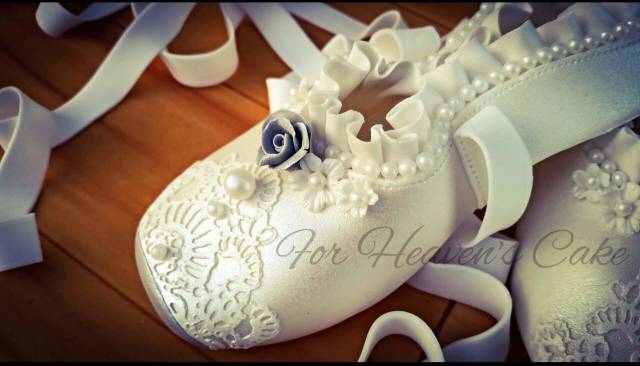 I hand painted a young ballet dancer on to a sheet of flower paste using sugair flair liquorice and alcohol. Then framed her once attached to my handbag using a wilton scroll mould.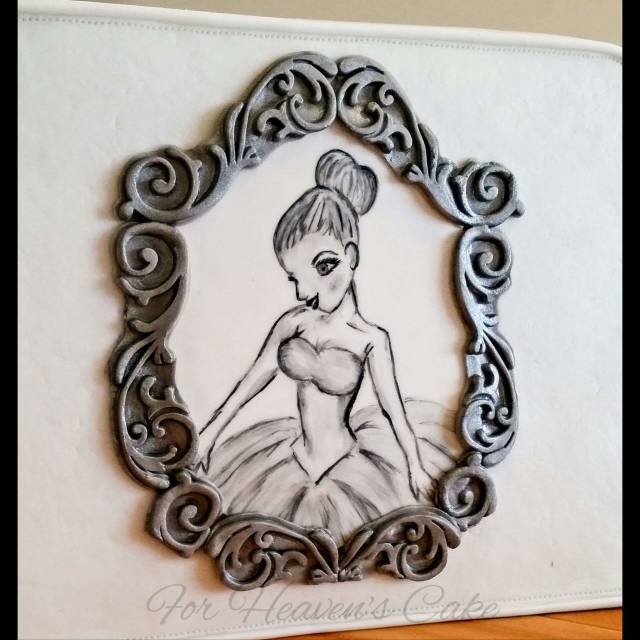 This pure white creation was made with a very special Angel in mind. I placed a pair of silver wings on the back of each slipper and a label inside which reads angel toes.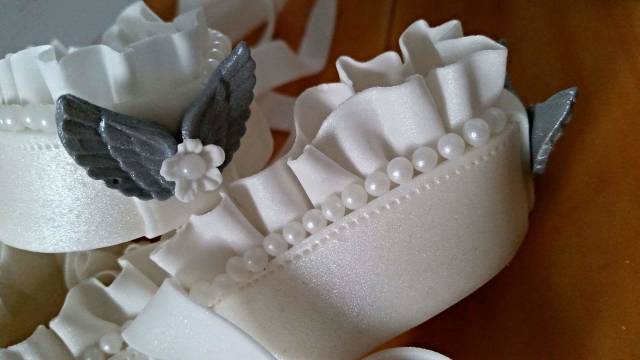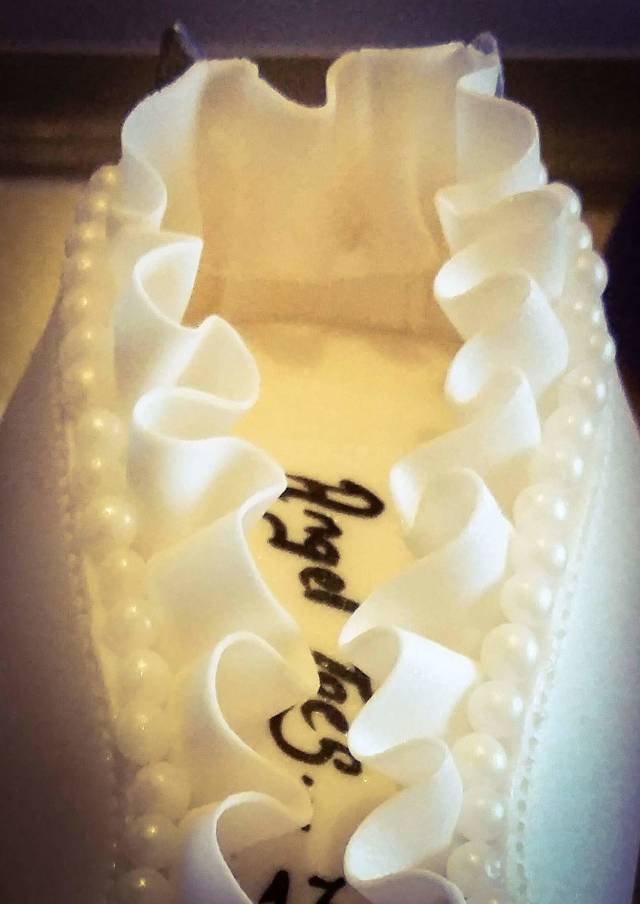 Thank you for looking I am still on cloud nine with my award.