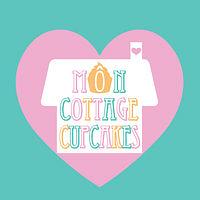 Môn Cottage Cupcakes
posted
about 6 years ago
Whimsical forest wedding cake
Advertisement
Advertisement
Whimsical forest wedding cake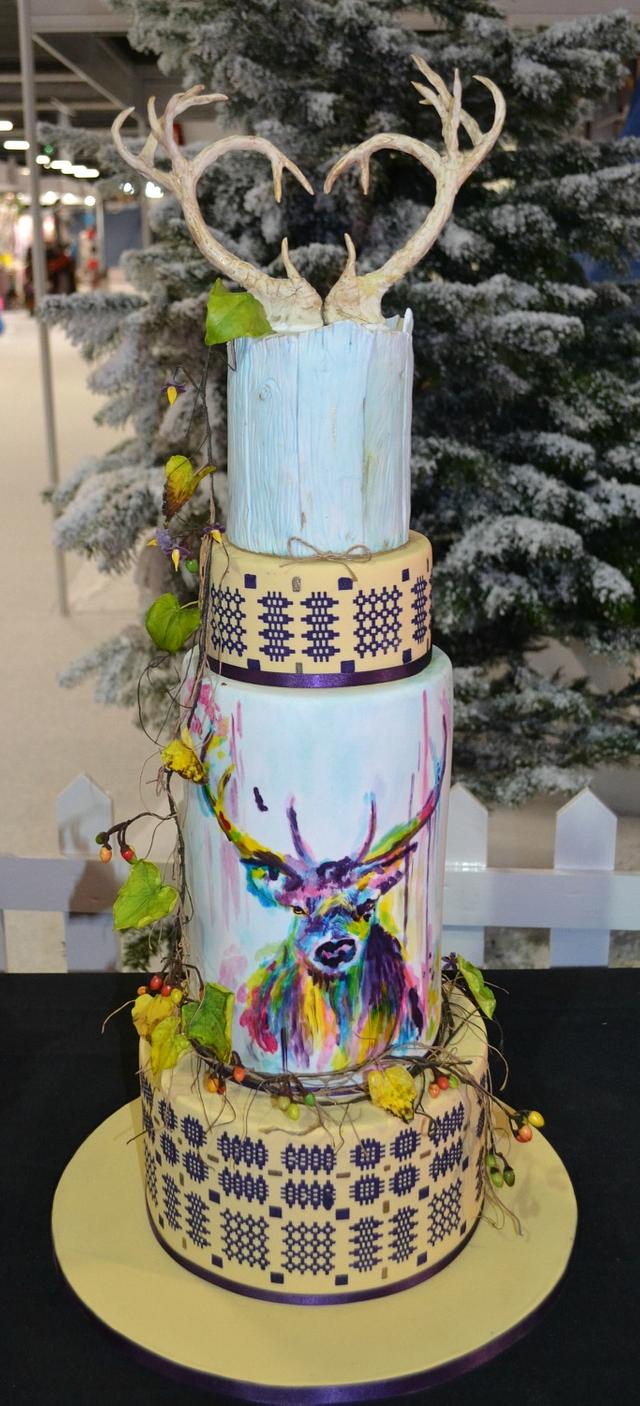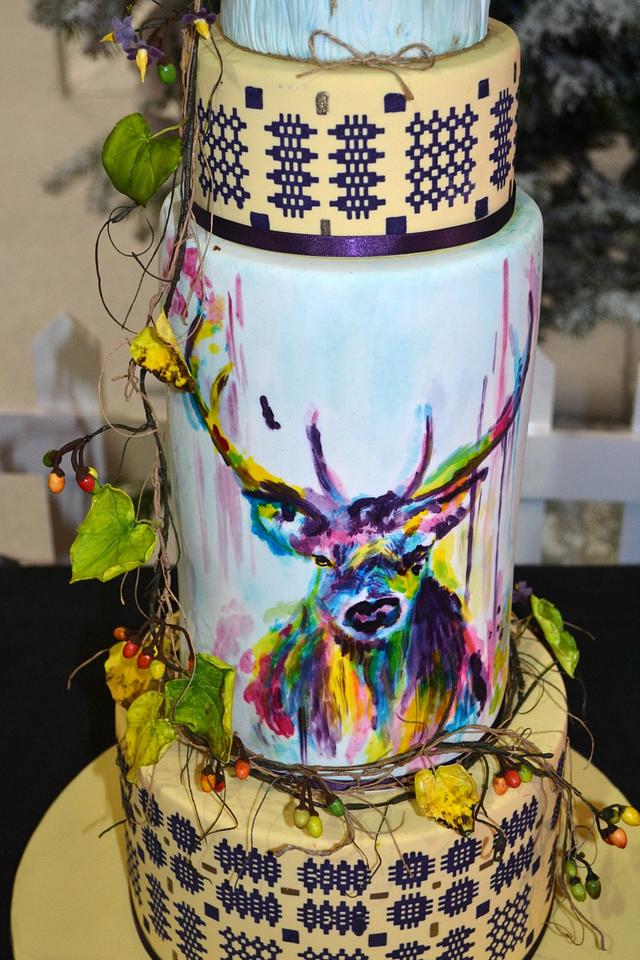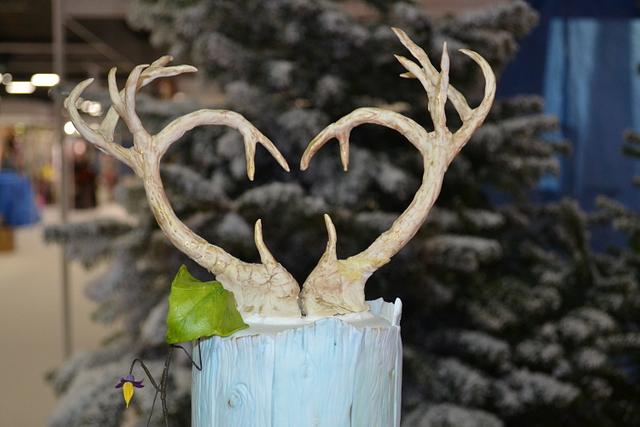 Advertisement
Advertisement
This cake was entered at Cake International and I received a Merit Award.
Around the cake there is a cascade of Deadly nightshade flowers, berries and leaves all made in sugar. I had a custom stencil made in Welsh Blanket pattern to represent my country and language as I wanted to add something rustic and sentimental. The stencil was Royal Iced.
The Stag itself was hand painted in the medium of water colour which is exactly how I wanted it to be in multicolour. Adore that effect. The antlers on the top was made from flower paste and were shaped in a heart.
Nina, Môn Cottage Cupcakes, Anglesey, North Wales.