Cake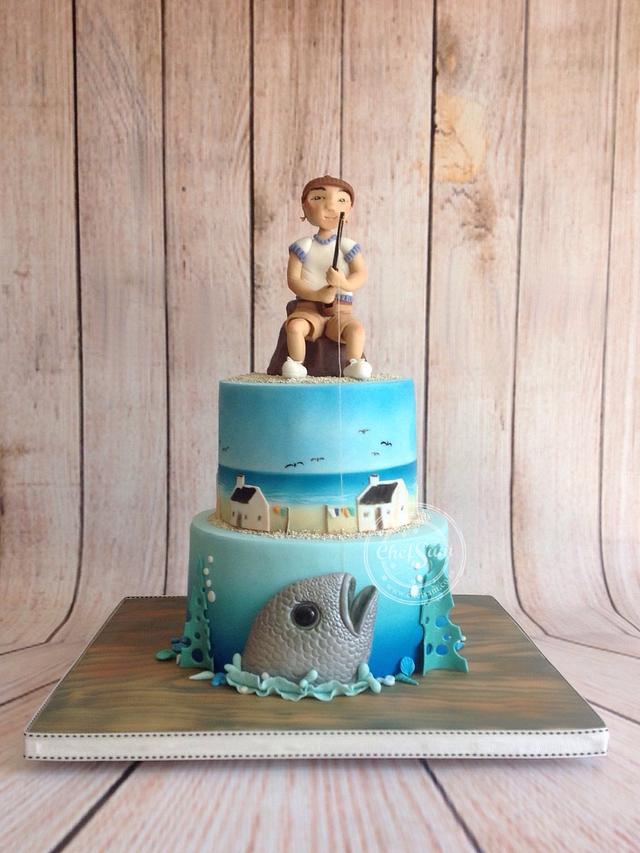 Arniston bay - My dad's 70th birthday cake
I made this cake for my dad's 70th birthday.
He has recently suffered 3 strokes in a short period of time, so it is highly unlikely he will ever be able to go fishing again – his one true love!
I really wanted to make the fisherman and a depiction of his favourite fish, the Kabeljou.
The top tier is made to look like the old fishing village in a place called Arniston (his absolute favourite place to be)
There are many paintings of these houses and he has one of these paintings at home. I tried to make the top tier look like the paintings.
I've included a picture of him with the cake, with me and my daughter. This was taken at the old age home he is staying at.
beach ocean fish fisherman wood look cakeboard blue airbrushed cake edible sand houses art inspired
21