Cake
Vintage Nautical Map Wedding Cake--Cake Central Cover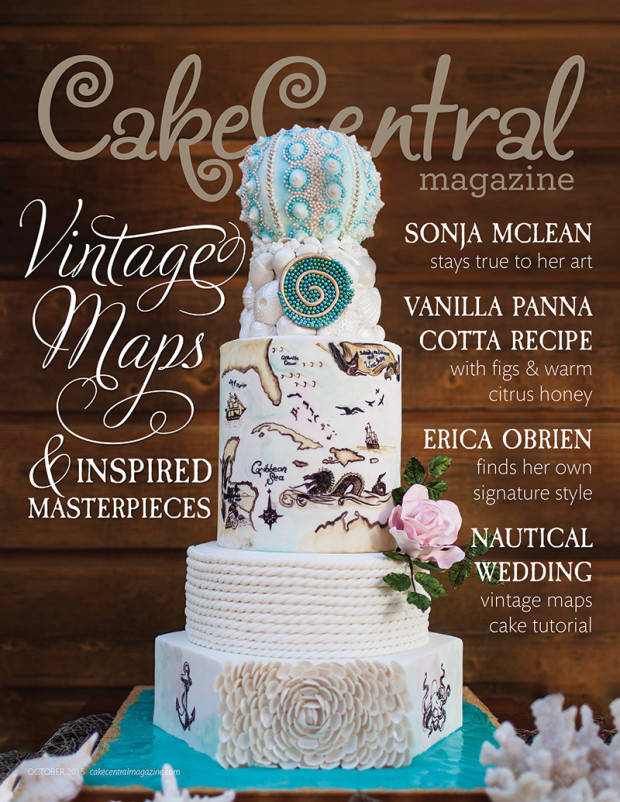 This was my first time EVER to be asked to submit a cake for Cake Central, & I was absolutely shocked when they contacted me saying they chose it as the COVER cake for the current issue! I pretty much ran screaming around my house in glee!
This is the inspiration pic they sent: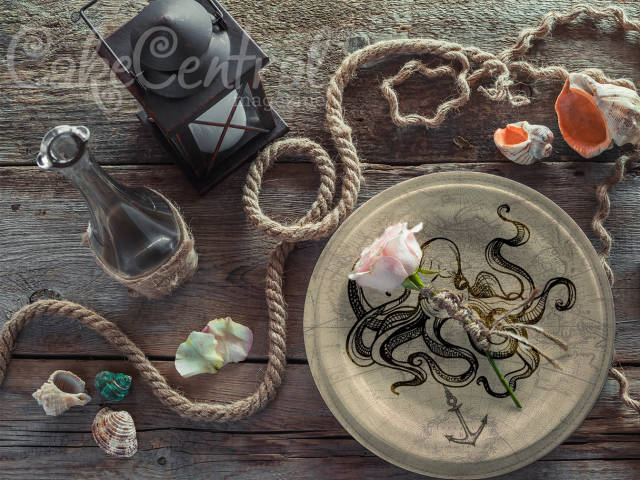 I did a lot of research & came across a Sputnik Sea Urchin in exactly the colors that I wanted to use on the cake. I hadn't seen those before, but immediately fell in love with their beauty. I HAD to make that the focal point of the cake, as the topper. The map is hand-painted, & since I am CRAZY about all things pirate, skull & dragon, those elements had to be included.
The shells on the rosette & the pointy ones on the sea urchin are created from molds that I made myself from shells we picked up while cruising the Atlantic Intercoastal Waterway on our boat. The rose is gumpaste.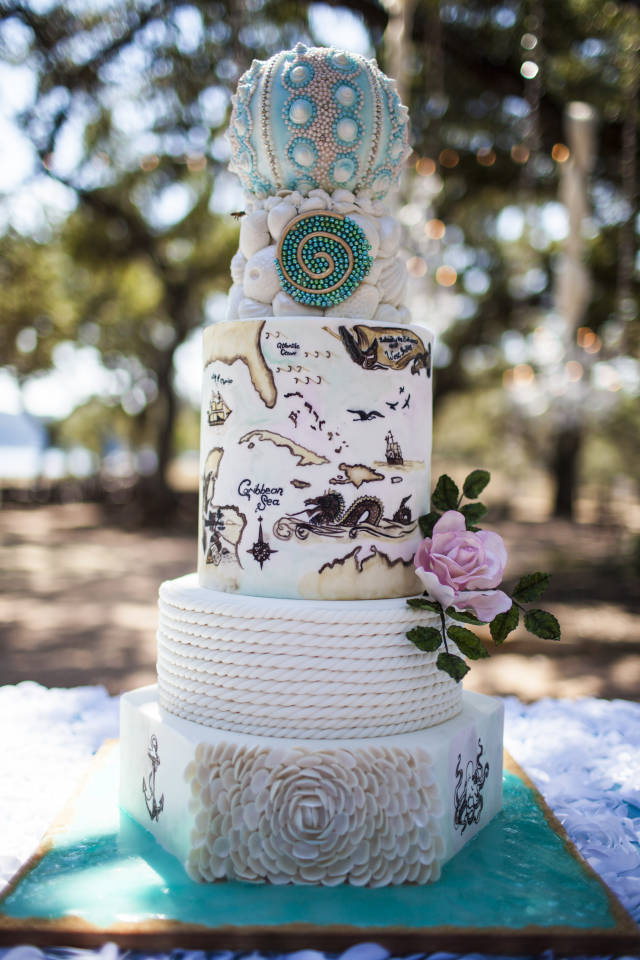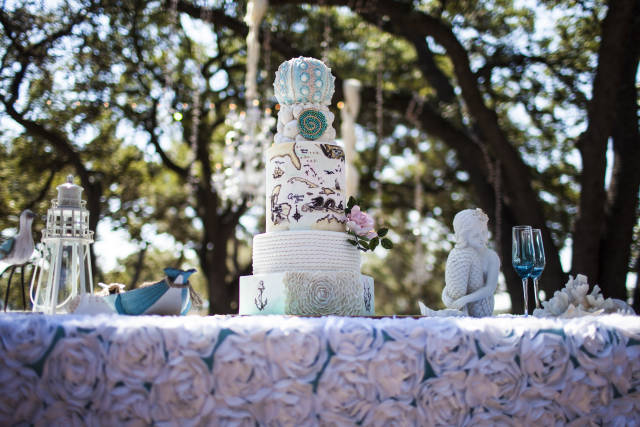 This cake will also be featured in a styled shoot in Austin Wedding Style magazine, so here's a couple sneak peeks of the GORGEOUS setting it was photograhed in. Fantastic photography By Keegan Attlee!
cake central christy seguin cakes rock austin texas wedding style atx magazine shell nautical
33