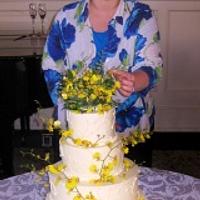 Nancys Fancys Cakes & Catering (Nancy Goolsby)
posted
almost 6 years ago
Autumn Buttercream golden cake
Advertisement
Advertisement
Autumn Buttercream golden cake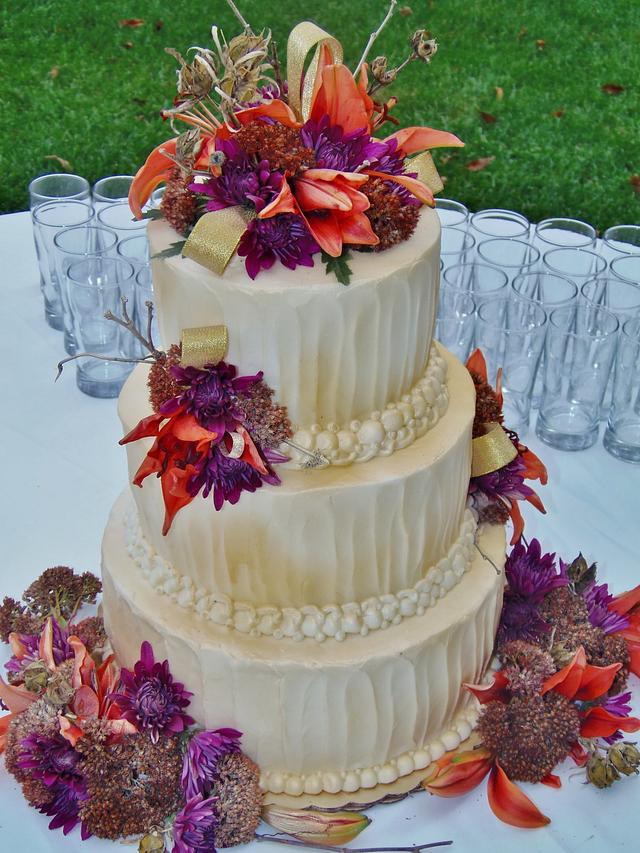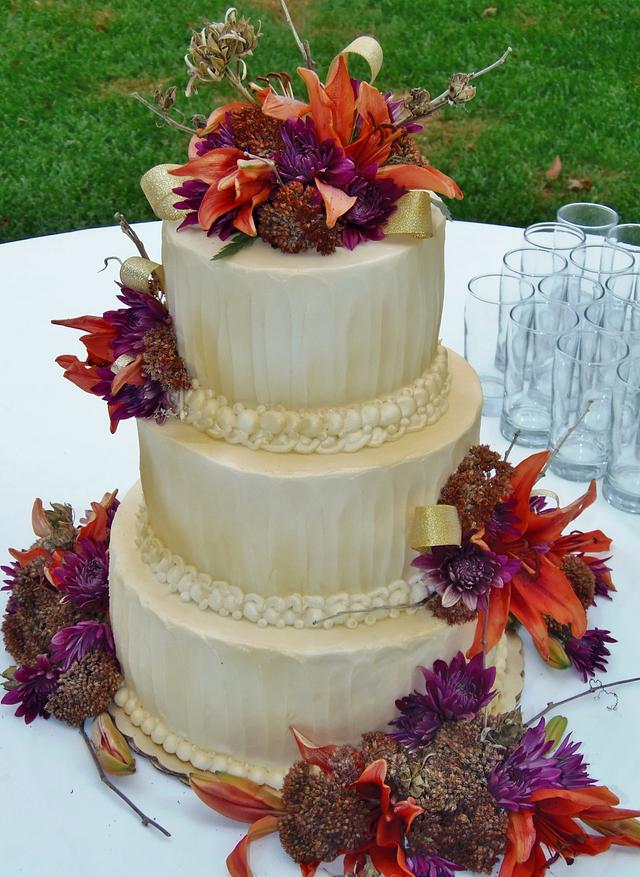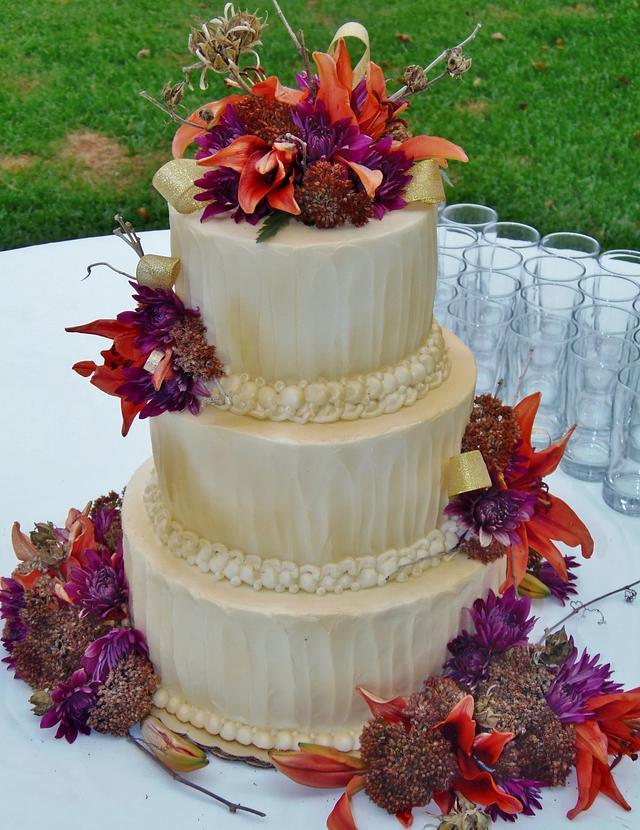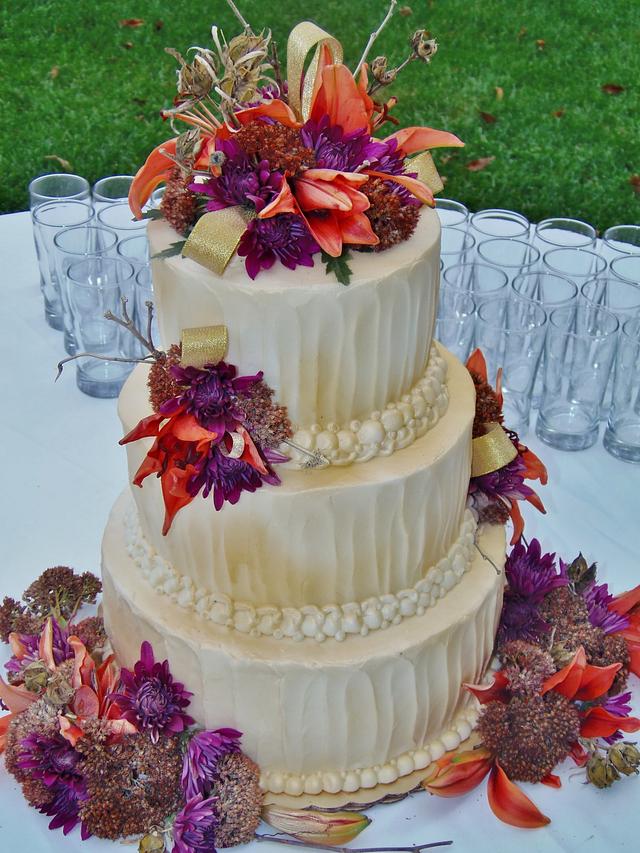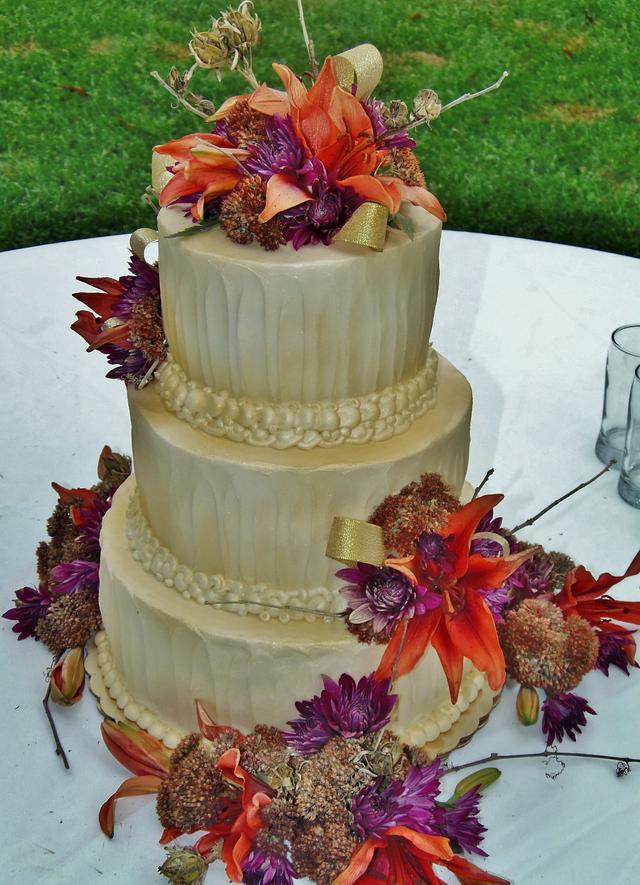 Advertisement
Advertisement
Buttercream frosted wedding cake with vertical pattern on sides of tiers with an icing spatula.
I lightly sprayed gold edible paint unevenly for a more rustic look.
Fresh flowers in orange, purple, and rust I placed on the cake per request of the couple.
It is definitely fall weather around here, ranging from 30's – 50's at night, and 40's to 70's during the day. We have the most beautiful foliage in our area. Travelers come from all over to see the lovely mountains here. I am lucky to live in an area where we have all four seasons.
Nancy (Nancy's Fancy's Cakes & Catering)