Cake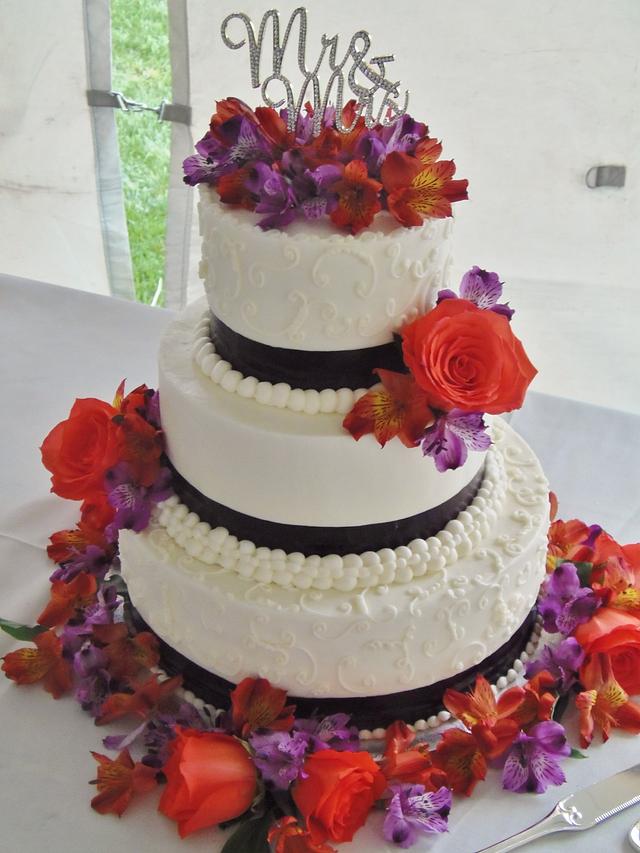 Vibrant Autumn wedding cake
All buttercream frosting on sides and design scrollwork. Eggplant ribbon at base of each tier. And I placed fresh orange and purple flowers on the cake.
*I haven't posted pictures in a bit, due to my computer running low on memory. Now I am up and running again! ;)
I missed not getting to log-in these past weeks as much as I wanted to, with my laptop acting up.
buttercream cake buttercream cake buttercream frosting wedding cake buttercream wedding cake purple orange fresh flowers tiered cake 3-tier cake 3-tier wedding cake autumn wedding fall wedding fall wedding cake nancys fancys nancys fancys cakes nancys fancys cakes and catering
20