Today we have the great pleasure to present you our first cake with CAKE RÉVOL. A cake inspired by our new identity, which will be presented during Créativa show in our city this weekend. We want it in the colors of our new watermark , but especially, we were eager to demonstrate our originality and our artistic sense. Far from classic cakes, it's the "DESIGN" spirit which we put forward. We also chose the triangle, as base form and we composed our design around this one. To begin, we realized a typographytypeface completely made by tiny black, to tell our new state of mind for CAKE RÉVOL: FRESH & FRENCH CAKE DESIGN.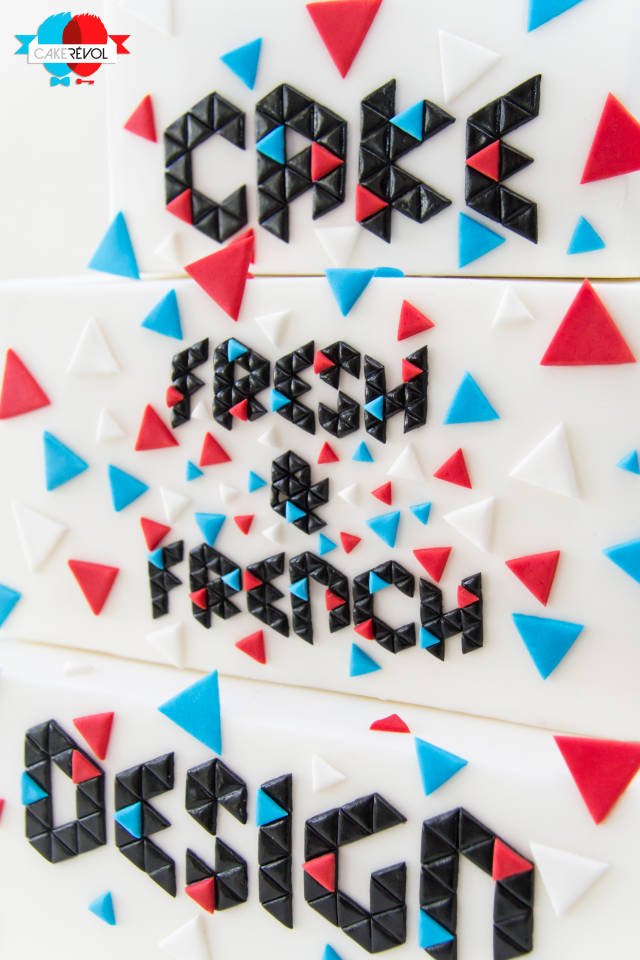 We don't hide you our ambition to make us known on the international stage and play with the French Touch, can be a main advantage to arrive there. Once the words done, we spray-painted them of a food lacquer, normally used to make shine the chocolate, to highlight their volumes and bring it an original texture. We then placed them on the cake and stuck dozens of colored triangles, bringing all the dynamism and the design to this piece. On the sides of this one, we stylized a French flag, always with triangles of various sizes.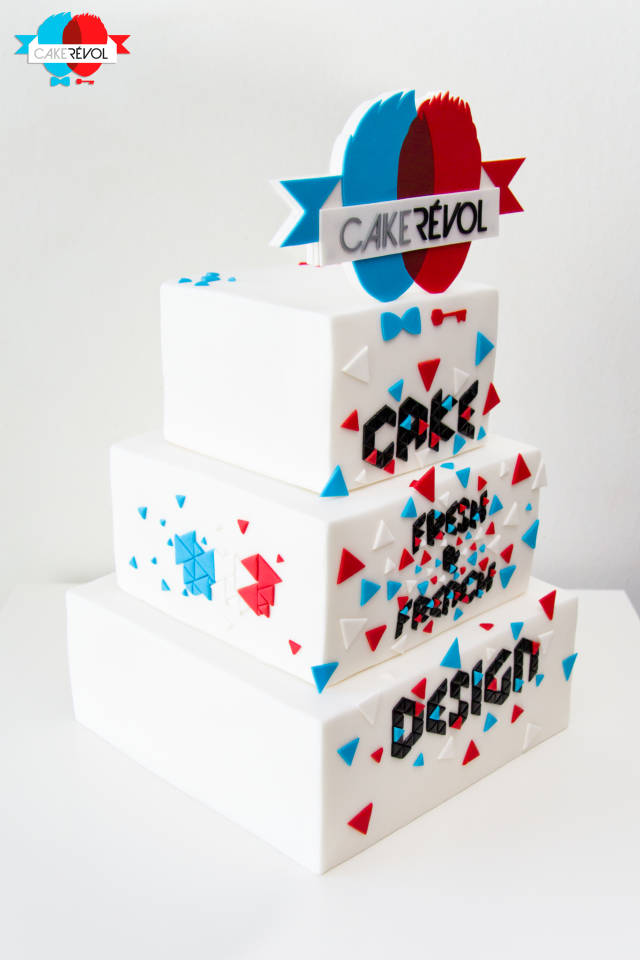 Finally, we gave life to our logo by making it for the topper of the cake.
In the next few days, we reveal you our others creations for this show, who opens it doors on Thursday!! :) :D