Cake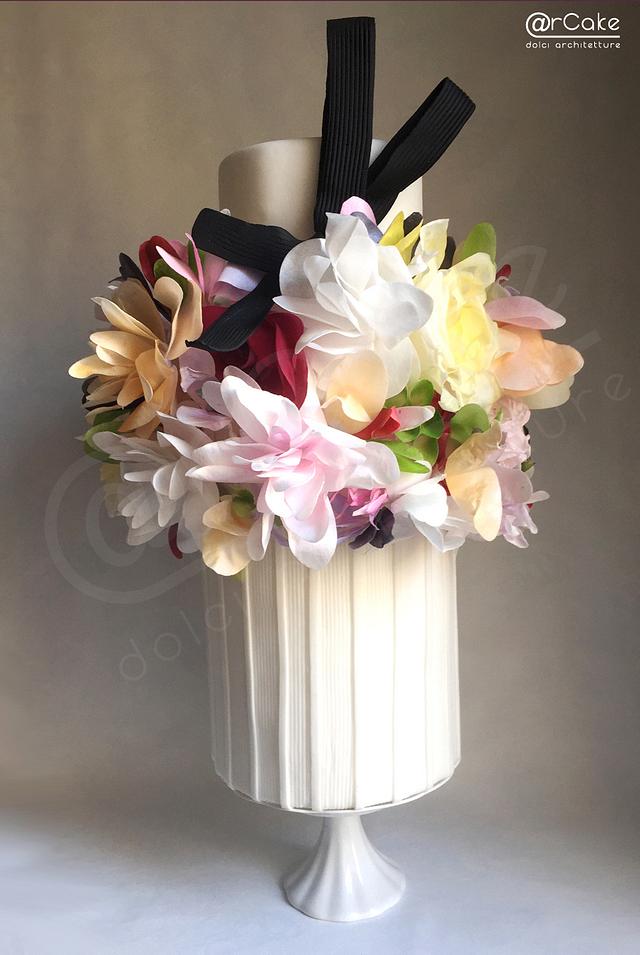 Korinthia
Hello everyone!
I am back!
I want to tell "korinthia" my work presented at "biennale sugar art Torino"
the base is made of sugar paste , the flowers in waferpaper.
Korinthia is a #inspiredresscake that was inspired by a dress from the summer collection 1987 of the late, great designer Gianfranco Ferré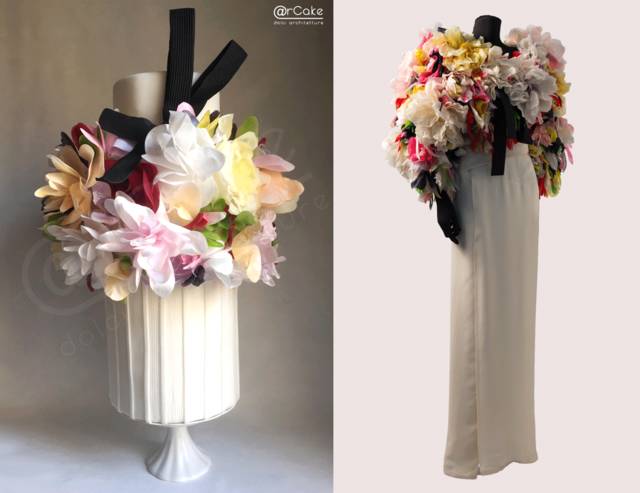 Korinthia is however also a historical region of ancient Greece , the cradle of classical art , as well as the birthplace of the famous Corinthian column , evolution of the Doric style but with a capital decorated with acanthus leaves .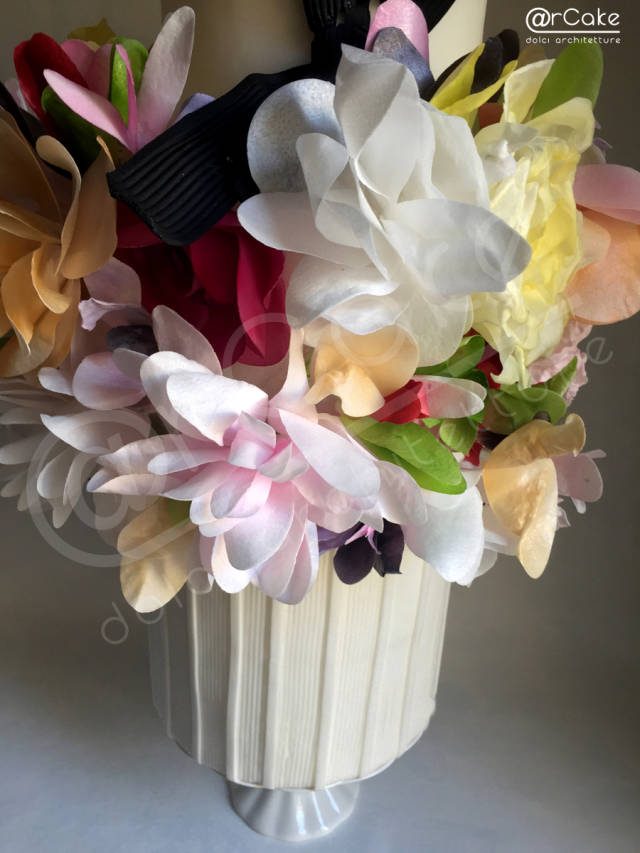 The work , therefore, is meant to represent the marriage of architecture and fashion , ( i'am architect ) architecture and classicism that are part of my training and haute couture that is one of my muses .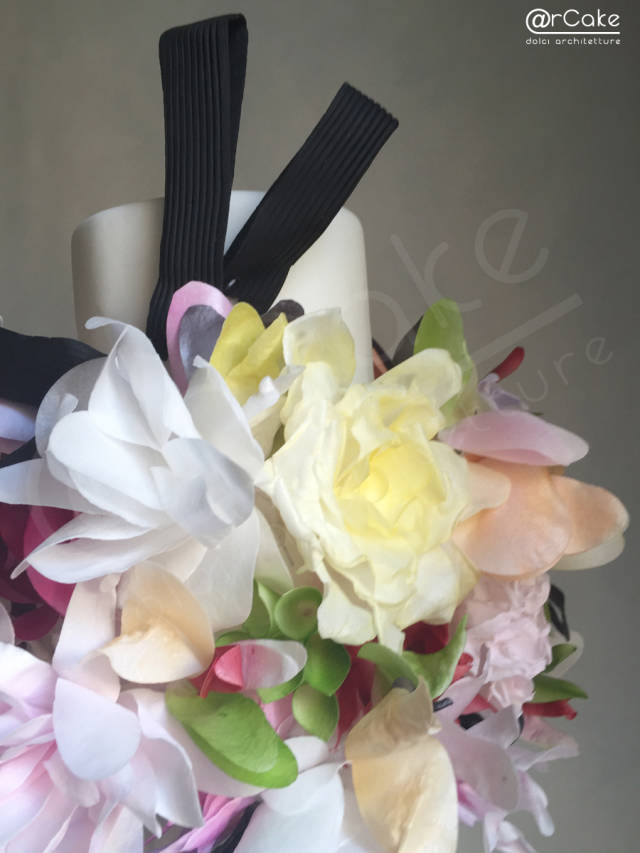 As I have always paid special attention to the design phase , and consequently the formal composition and color work ,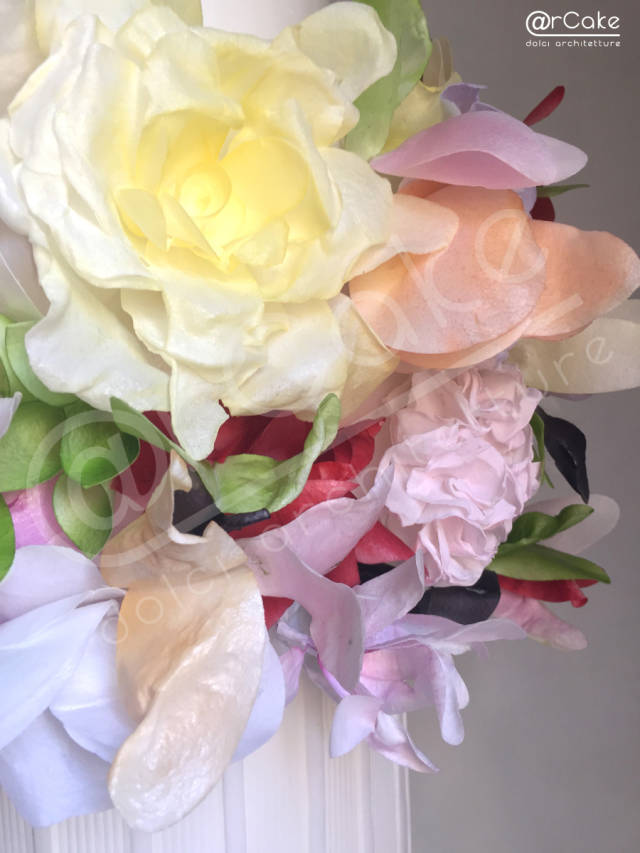 all of which are part of my cultural and personal , trying to create a work of strong visual impact , minimal and unconventional .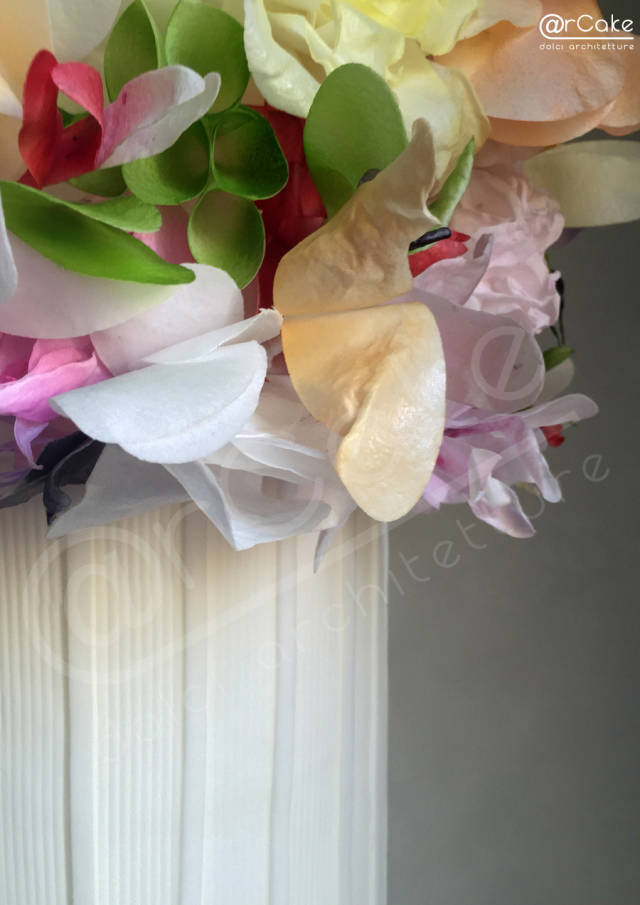 I hope I did !
22