Our friends at "RenshawUSA ":https://www.renshawbaking.com/us invited several cake artists and decorators to use their fondant and gumpaste products creatively. With artistic freedom as the "theme", this was an amazing opportunity to showcase our talents with such a quality product.
Some of you may recall my love for creepy babies and have seen me create some of my own in edible form.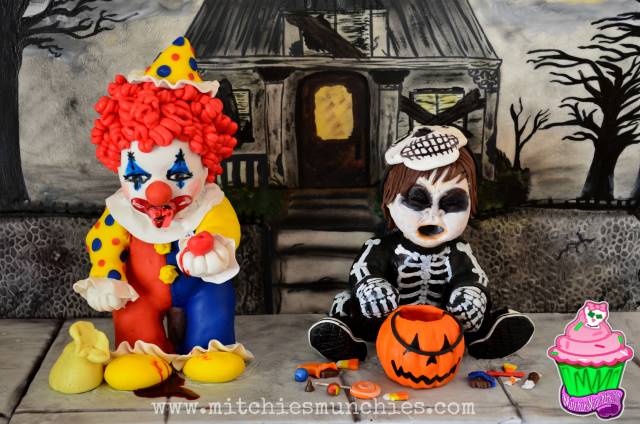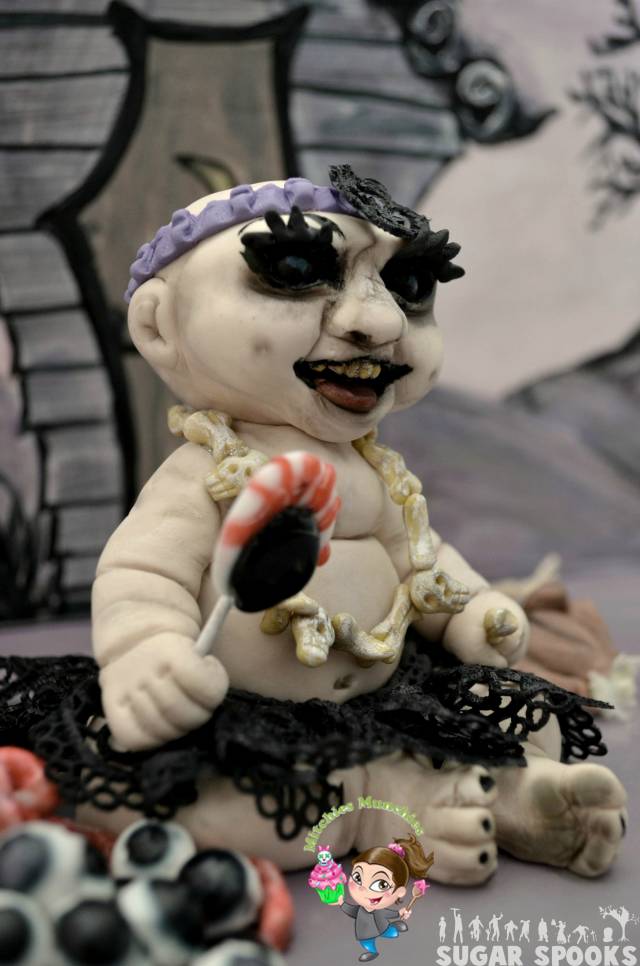 I wanted to make a whole gaggle! And this year I was given permission to apply some inspiration from artists I admire into my own work. I present to you
Mitchie's SCARECARE for HORRORible Children. you can see it in "action" here
Many thanks to Alex Solis of Threadless and Pit Hammann ! I am totally addicted to your little terrors!! And you are wayyy cool for allowing me an opp to bring them to life through edible medium.
Friends please be sure to LIKE and thanks for your amazing encouragement and support for all that is art.
Some additional edible mediums used to create this piece were DECOgel for the pukies and Premium Wafer Paper for the clowns pom-poms and hair, all from Icing Images The project took me 81 hours to complete, each figurine is 99% edible (some contain a cocktail stick to support head and shoulders) and they are 3.5" – 9" in height. The table is 36" X 24", and the tree is standing nearly at 14" high.
HUGE thanks to Larry Italiano for inviting my "weird" :)