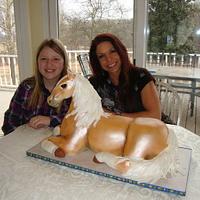 Cakes ROCK!!!
posted
almost 7 years ago
Gold, Pearls, and Pink Baby Shower
Advertisement
Advertisement
Gold, Pearls, and Pink Baby Shower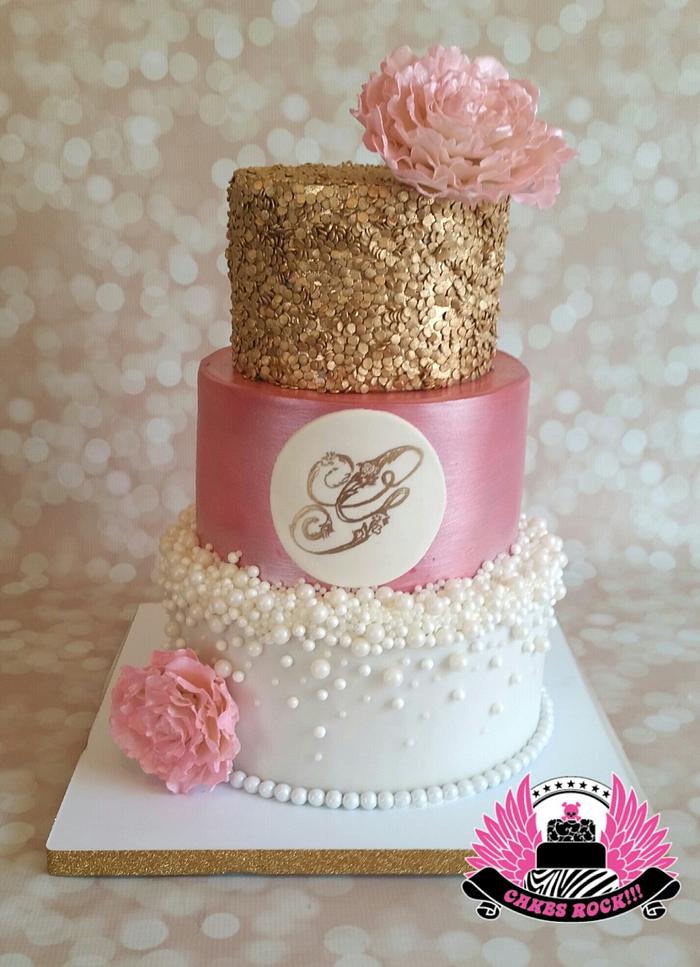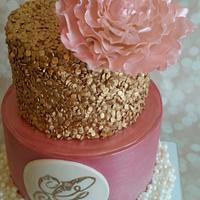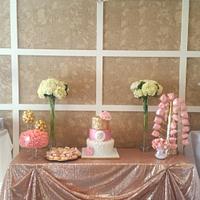 expand all pictures
Advertisement
Advertisement
A gazillion pearls on the cake & probably as many on my kitchen floor! But I absolutely love placing pearls on cake. I find it very Zen. 😀
Bottom tier is Nutella chocolate hazelnut cake with salted caramel buttercream filling. Middle tier is my delicious Cosmopolitan cake with Cosmopolitan filling (it's always difficult not to eat this one ourselves & give it to the client! Ha! Thank goodness for cake trimming scraps!). Top tier is Strawberry Fields Forever cake with Mojito filling. I love it when a client is adventurous with flavors!
Gum paste peonies. Candy sequins painted with edible Rolkem metallic gold. Pearlized middle tier with hand-painted monogram by my incredibly talented and steady-handed Cake Minion Jessica.
Cakes ROCK!!! Christy Seguin, Austin, TX