Cake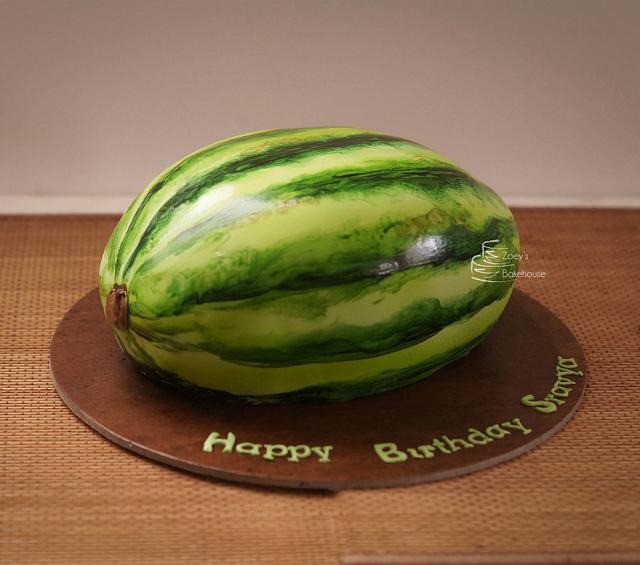 Watermelon!
I had so much fun making this cake. When the client asked me to make him a cake for his girlfriend, in the shape of a watermelon, I knew its going to be a lot of fun!
I decided to go with red velvet , with a little less cocoa to get that "color" for the inside, and added chocolate chips for the "seeds"
Apparently the lady is on a watermelon diet, lol, hence the cake!
airbrush americolor fondant watermelon shaped cake fruit 3d cake sculpted cake
15