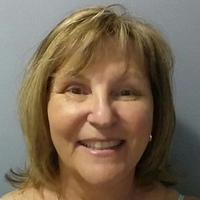 June ("Clarky's Cakes")
posted
over 6 years ago
IT'S ALL ABOUT THE PIPING-MY BIRTHDAY CAKE
Advertisement
Advertisement
IT'S ALL ABOUT THE PIPING-MY BIRTHDAY CAKE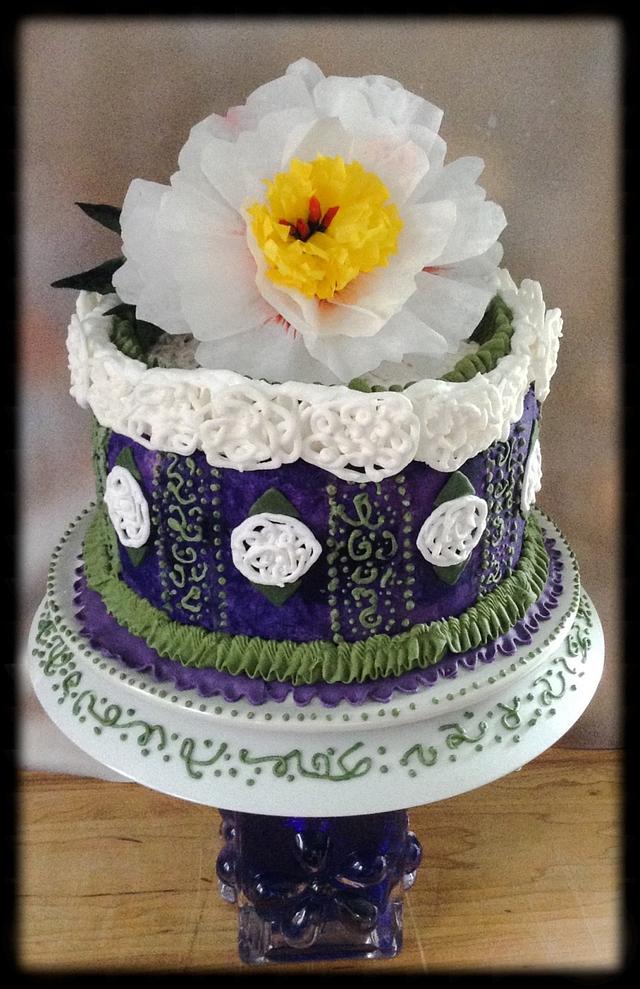 Advertisement
Advertisement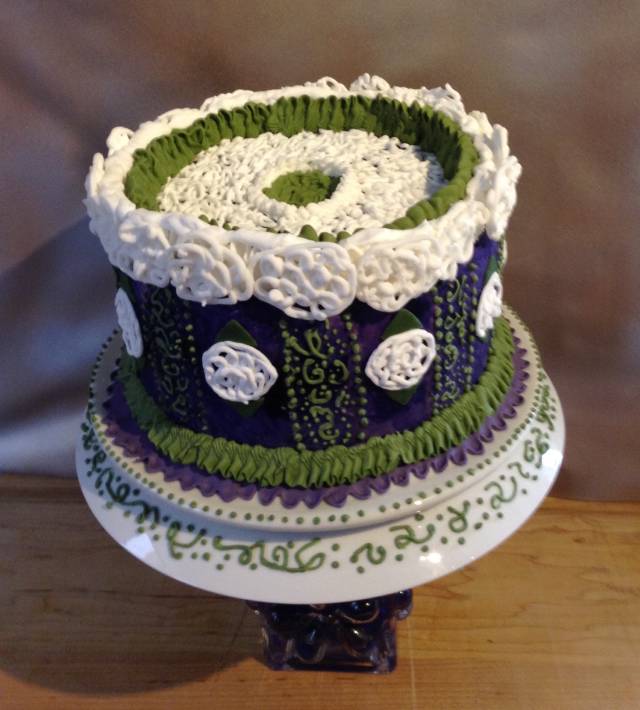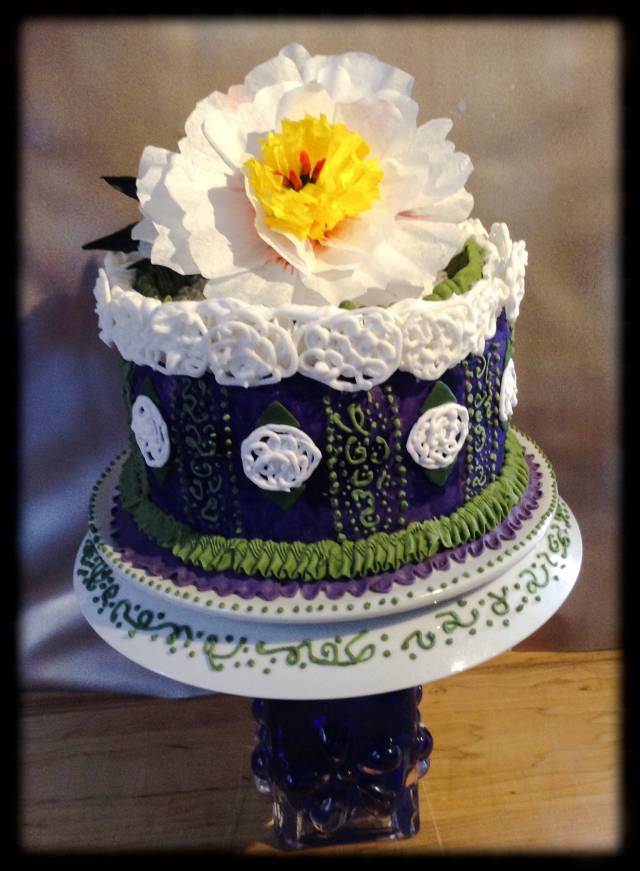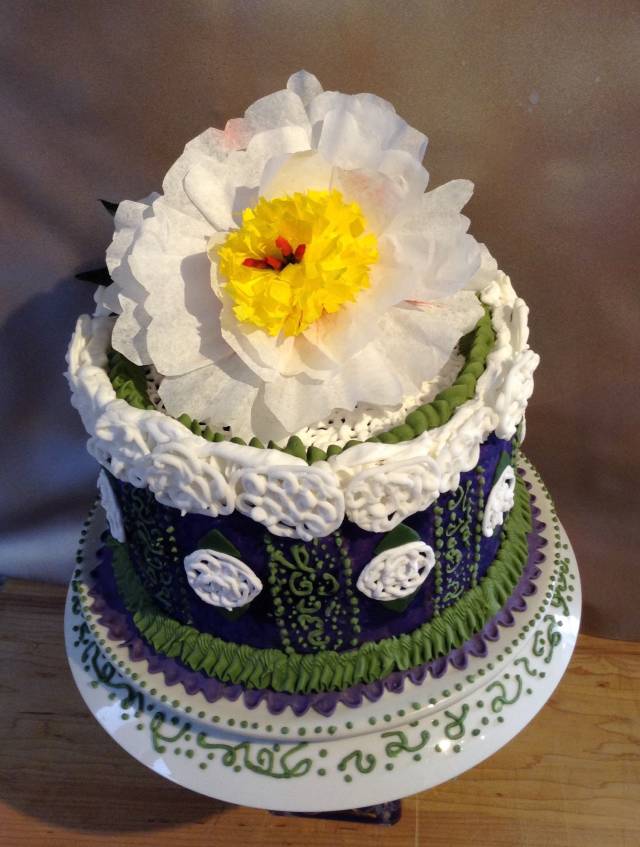 Happy Canada Day!!
Always fun to try and do something different for your
own birthday. Sitting on top of cake is a piped R I
collar with piped R I circle medallions attached. Dark
green piping & ruffles on a purple fondant covered cake,
Coffee FilterPaper Tree Peony, using a tutorial from
the blog Crafty Creative Gal.
Creativity is God's gift to us. Using our creativity is our gift back to God. Clarky's Cakes 😎