I was delighted to be asked to do a handpainted floral shabby chic style cake for a couple who got engaged over the weekend in London… I actually delivered the cake on my birthday and then proceeded to have a fabulous celebratory weekend with my loving family.
Cake is Chocolate Torte, 8", 6" 4" and all 6" high…. can say I enjoyed covering these, especially the 4" one. hahaha… dealt with the rather humid weather and had the fan on them all the time.
the painting I did in a day, the roses took 2 days. to allow drying time between layering up the petals the gold filigree is hand made and hand painted.
The couple were delighted with their engagement cake, and the party took place at a London venue.
Here are some other view around the cake, front, right side and left side.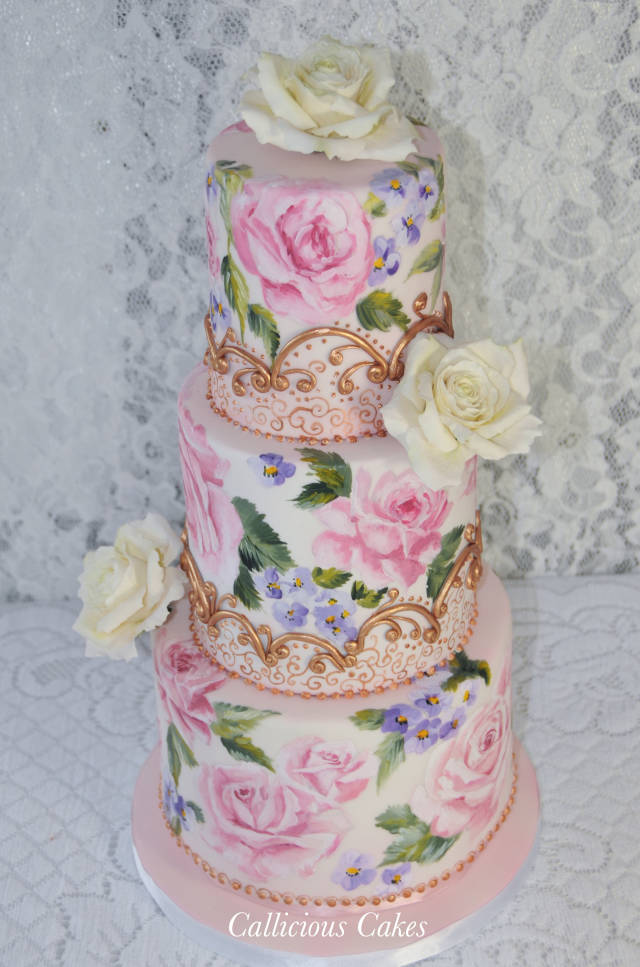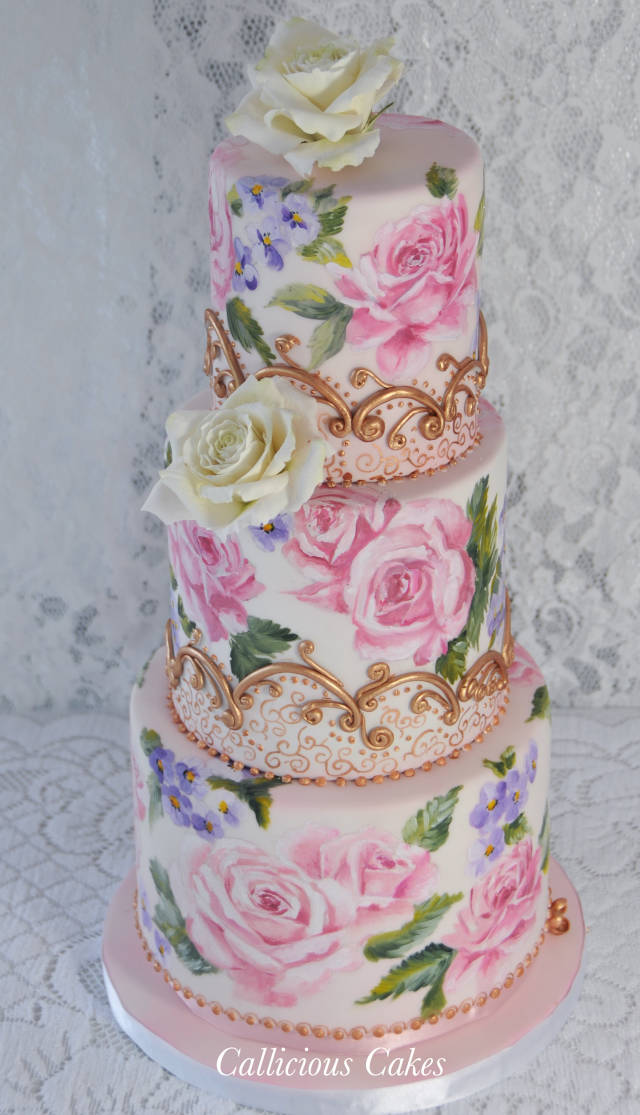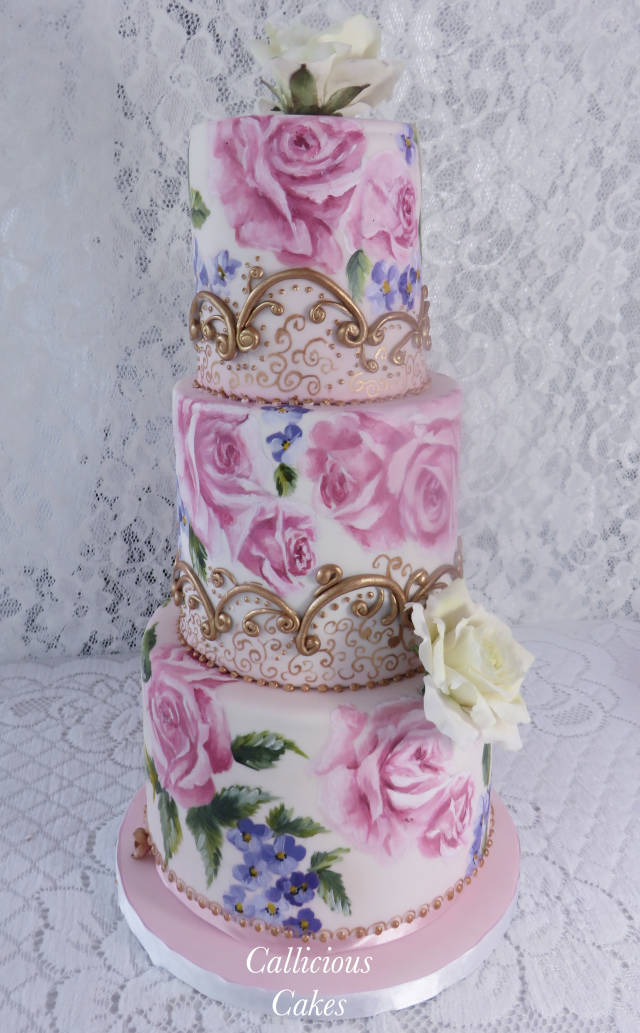 You must never limit your challenges, instead you must challenge your limits