This is actually my first proper wedding cake (I have made cakes for post-wedding parties but that isn't quite the same) and my first 4 tier cake.
When Steph asked me to make a story cake, depicting the florist shop where the couple met, their holiday in Florence,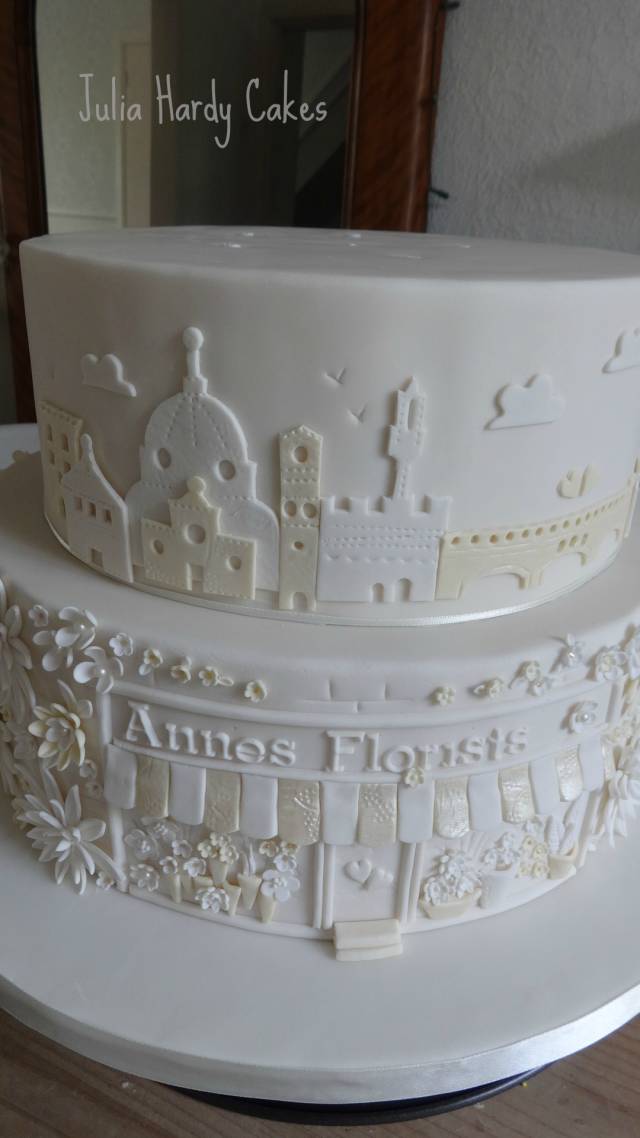 their gorgeous labrador Aris, and the proposal,
where Dem took Steph up in a hot air ballon and took her over a field where he had laid out large wooden letters spelling out the big question, I was so delighted because I knew I would have fun with it. And fun I had!!!
I was so lucky to be invited to the wedding which was a huge Greek Cypriot wedding. The service was fascinating and the reception, in a mega-huge teepee was a wonderful no expense spared affair with mounds of delicious food, an incredible band and a most joyous atmosphere. (even the portaloos were like hotel toilets – I was so impressed I took a photo!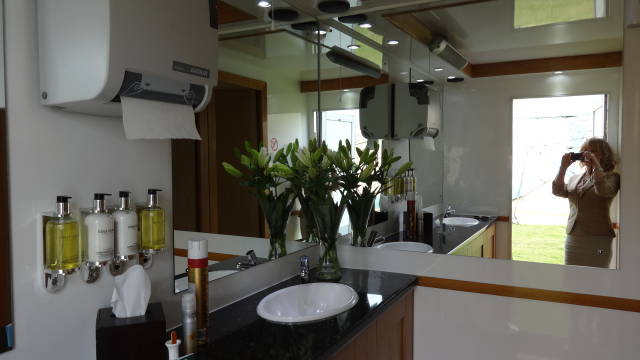 )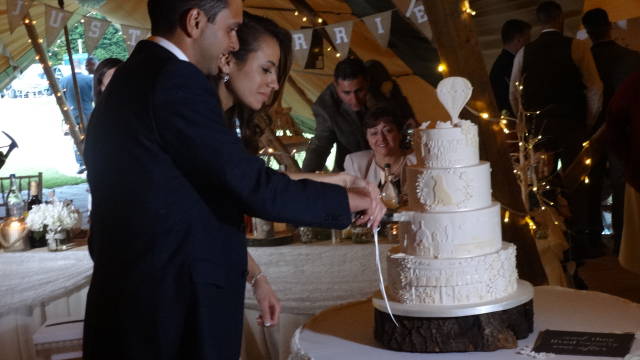 You couldn't wish to meet a more adorable couple!!