I was delighted to do this celebratory Christening Cake for a special little girl called Molly.
A special thanks to Satin Ice for the fondant
Top tier is chocolate torte filled and outer coated with chocolate ganache and lower is sponge filled with white chocolate buttercream and outer with white chocolate ganache, Both tiers and board I covered using Satin Ice fondant. the decorative bit is blossoms and leaves to form a Spring lacy embossed effect. lower dragees are all hand made
Here are some close ups of the peony and full pic of the entire display. I loved making this for this couple and the mother is my friend who works for St Ormond Street.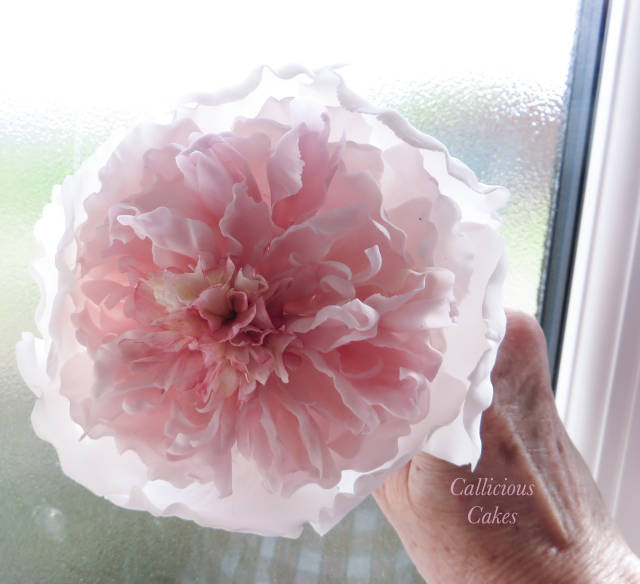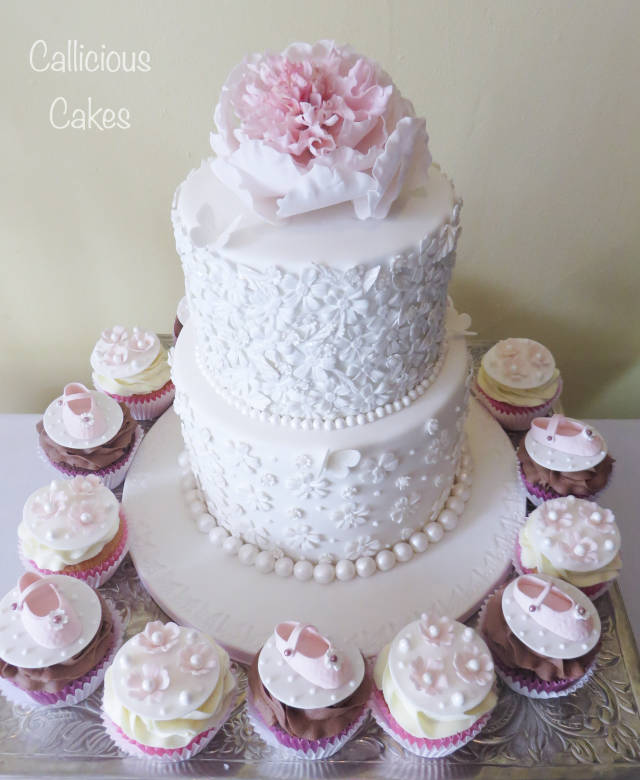 You must never limit your challenges, instead you must challenge your limits