Cake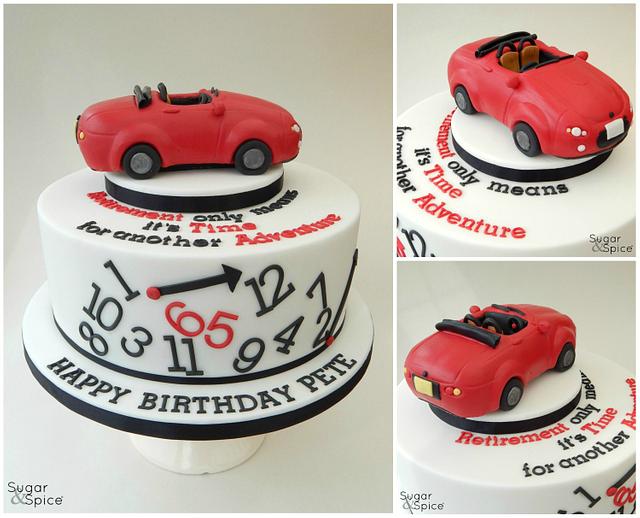 Pete's Little Sporty Number ...
Soooo, Pete turned 65 AND took his retirement, and a little birdy told me that he would be waking up on the morning of his birthday to find a little red sporty number on his driveway, lucky fella !! And here was his cake … all 10"s of toffee, caramel and ganache, complete with an RKT sports car, random clock numbers (no need to keep up with the 5 o'clockers anymore !!!) and a nudge towards his adventures to come on the open road …
Happy Birthday/Retirement Pete … Have fun !!
TFL :)
Lou xx
fondant rkt ganache toffee cake caramel cake drums dowels flower paste sugarflair colours smoothers palete knife fmm letter cutters fmm number cutters craft knife sports car cake retirement cake red car cake sports car cake topper
53