Elegant Indian Fashion.
44 talented cake artists from across the globe have come together to celebrate the beautiful and sophisticated designs of Indian fashion. Each artist created a cake inspired by a haute couture Indian outfit that is typically worn for elegant occasions. One can see how these outfits can easily translate into a gorgeous cake design with their rich colours and intricate decorations. You can view all the gorgeous creations at: https://www.facebook.com/ElegantIndianFashionCakes
My piece was inspired by the deep rich colours of burgundy on this outfit with a hint of the turquoise coming through and finally contrasted by Magnolias. I chose this magnificent flower as it is now Springtime in UK and they are all in glorious bloom. I called my creation "Claret Springtime". I've hand-painted the gold and also used Sugar Lace on borders.
The top magnolia is sugar. The other two are cold porcelain
Thanks to Satin Ice for their donation of their fabulous fondant. First time using it and found it to be amazing!!
I was delighted to be a part of this great collab of amazing artists, created by Candace of Beau Petit Cupcakes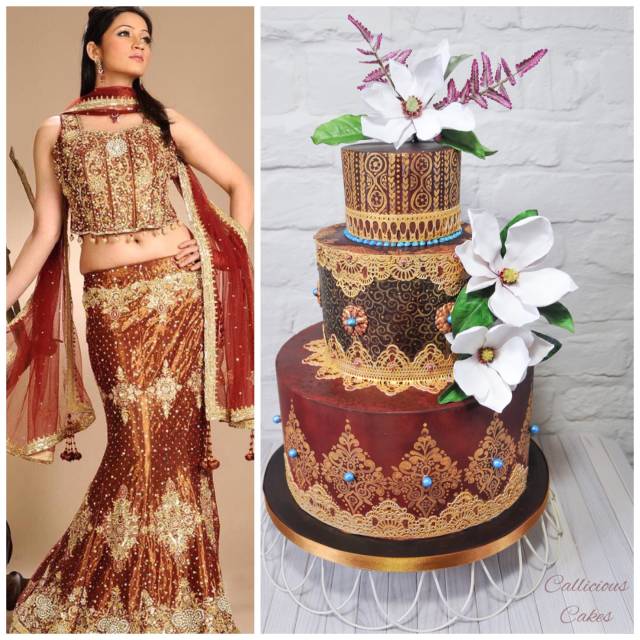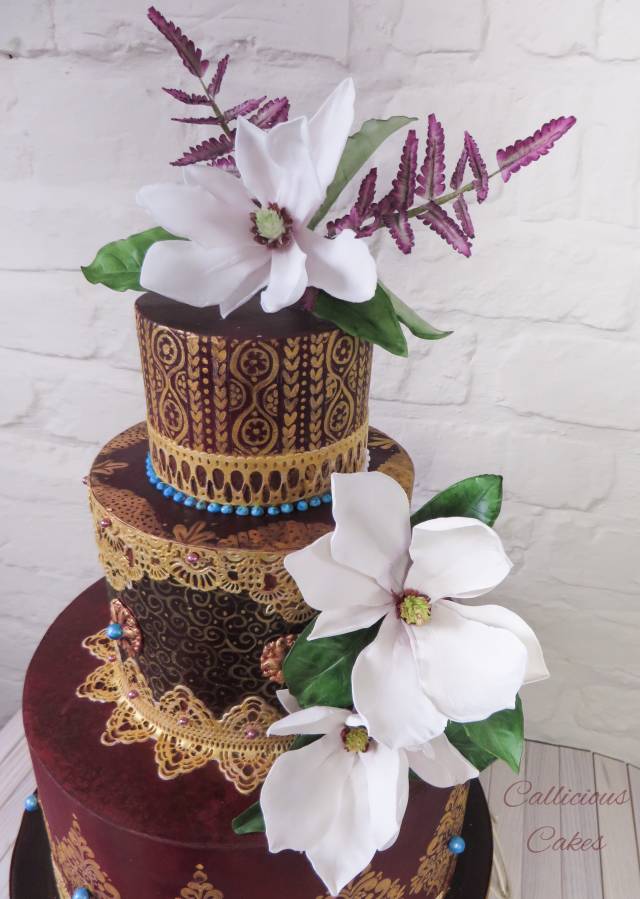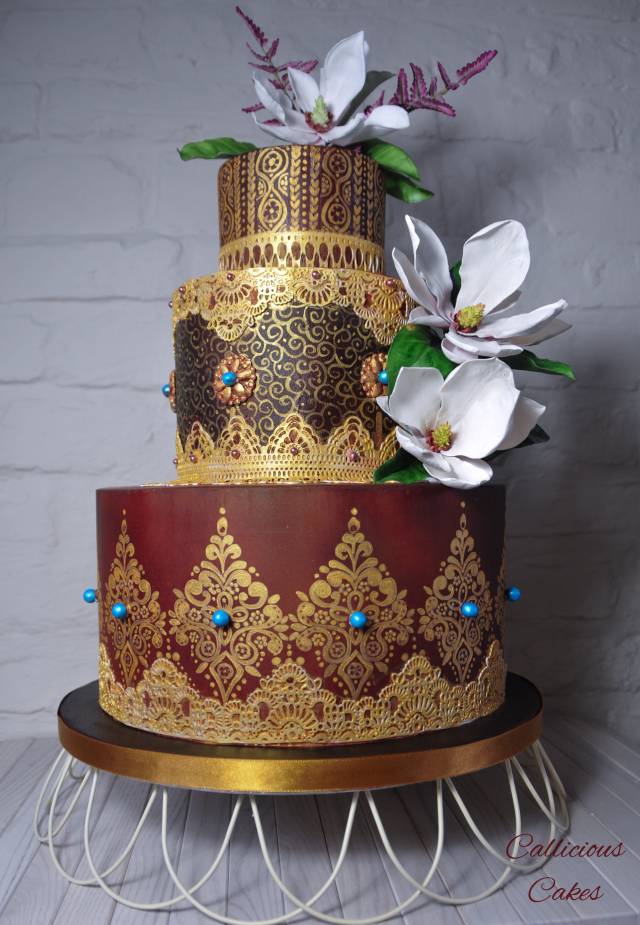 You must never limit your challenges, instead you must challenge your limits