With Easter this weekend I spent hours creating, piping, and decorating panoramic eggs for Easter baskets and gifts.
I have dreamed of pressure piped motifs and artist designs during sleep hours!
Panoramic Eggs actually are a personal Easter favorite of mine.
They are easier to make than most people think.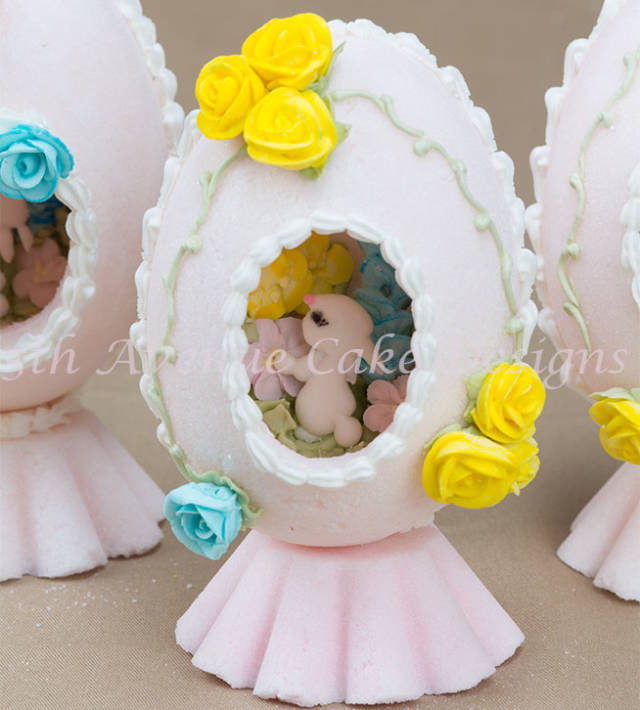 Enjoy the video »http://5thavenuecakedesigns.com/2015/04/02/how-to-cast-sugar-panaoramic-eggs-pressure-piped-motifs-tutorial/