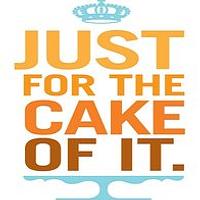 Nicole - Just For The Cake Of It
posted
over 7 years ago
Graphic floral print cake
Advertisement
Advertisement
Graphic floral print cake
expand all pictures
Advertisement
Advertisement
My friend who ordered the vanity/violin cake for her brother realized they would be celebrating with him right around her Mom's birthday. So, cake #2. I decided to do a 180 from her brothers cake and go with a large graphic print, pretty instead of funny. The design is from a pillow that I pinned to pinterest long ago, just waiting for it's turn to be put onto cake.
I am still on the fence regarding the number plaque and the wafer fantasy flower, but overall, I really love how the hand-painting turned out. At the end of the day they loved it, so all was good.
Thank you again for taking a look.
Nicole --- http://www.facebook.com/thecakeofit