Cake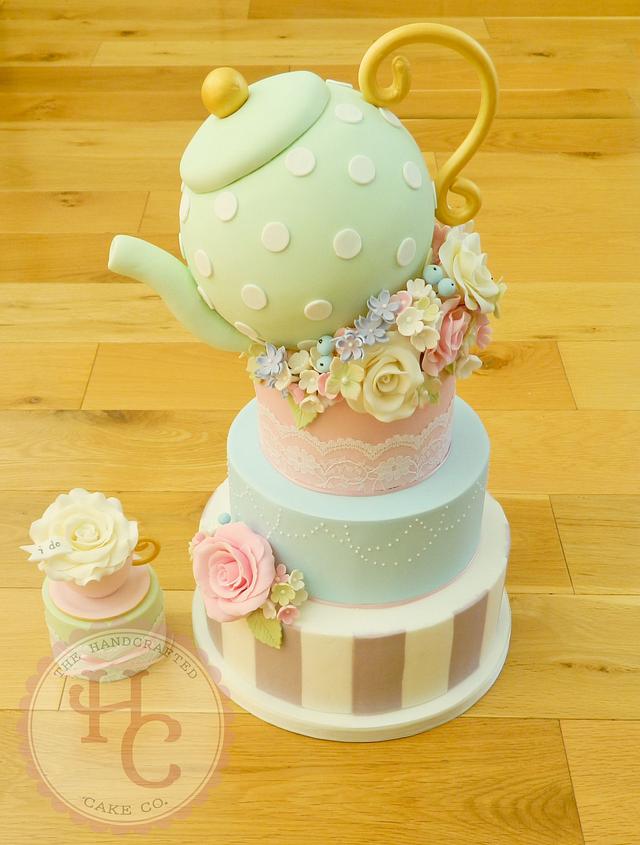 "i do" love tea
My new wedding cake display features a large teapot sat on a wedge of sugar flowers. Ive become addicted to making flowers and I'm really pushing myself with my cakes at the moment.
I just think my little sugar teacup with the rose sat it in is so adorable.
I hope you all love it as much as I do. The colours are so me and I tried to match the colour of the teapot to one of my favourite mugs. It was a big hit at the wedding fair I took it to at the weekend.
teapot teacup tea i do wedding roses sugar flowers vintage lace piping stripes pastel
13