Here comes fashionista Audrey in her signature style ivory floral lace dress with its tight matching belt that accentuates her very slim waistline. The only jewellery she wears is a pair of pearl earrings. She stands tall as she waves diminutively at the crowds and is the epitome of simple elegance, sophistication and sweetness!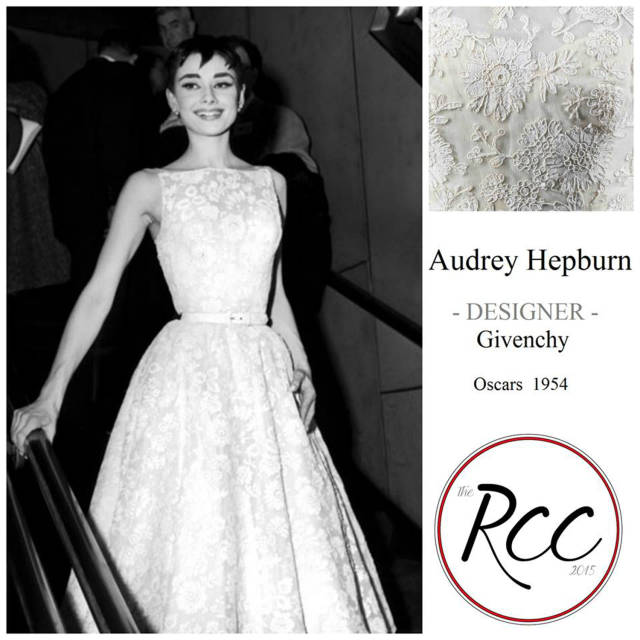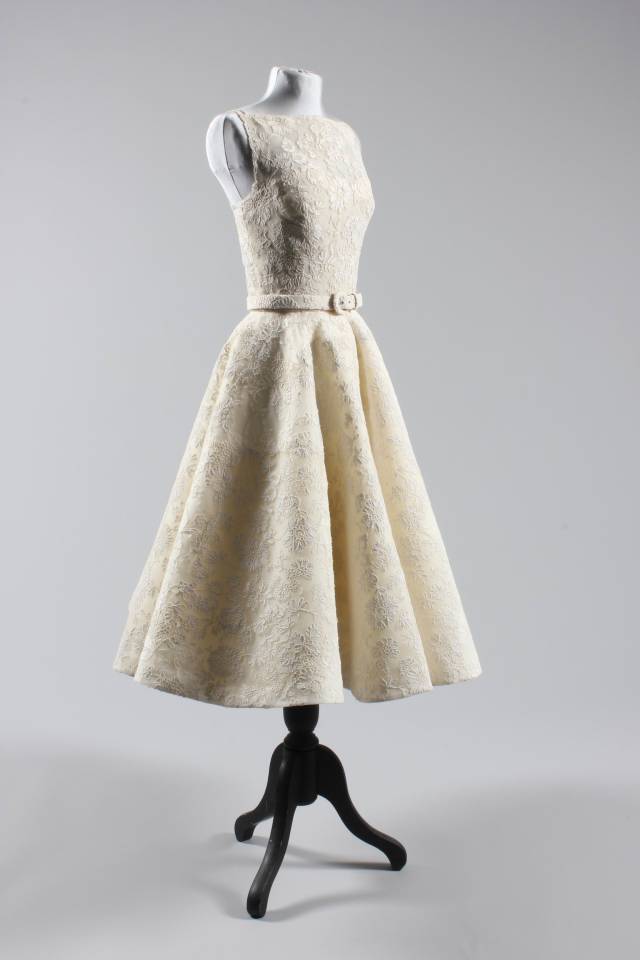 This is my cake from the Red Carpet Cake Collaboration which was inspired by a Givenchy dress worn by Audrey Hepburn at the 26th Academy Awards in 1954 when she won the Oscar for best actress in the movie "Roman Holiday". What better way to portray this classic dress with its signature Hepburn "boat-neck", tight belt and full skirt than with a figurine in the style of a fashion designer's sketch? The miniature floral lace on the dress is piped royal icing using a fine piping tip (PME tip #0). The base cake serves as a pedestal to highlight the dress with its sides decorated with scallop bridged royal icing string work that emulate the folds of the skirt. On top of the strings, I piped a row of delicate royal icing pearls and hand painted them with pearl ivory lustre paint to represent her pearl earrings. The red fondant cake board represents the "Red Carpet". The style that I hope to bring across is that of Audrey Hepburn's unique blend of sophistication, elegance and sweetness.
The inspiration for the fashionista sugar figurine was from Carlos Lischetti's "Fashionista" in his book "Animation in Sugar".
Thank you so much Laura Loukaides for including me in this awesome and glamorous collaboration! It has been such an honour for me.
I am so thankful to God that I was able to work on this so soon after my nerve block procedure to the neck (for two disc bulge) and that I was able to complete it despite the discomfort. Praise the Lord! :) <3
You can see the full collection on our Facebook page here:
https://www.facebook.com/pages/The-Red-Carpet-Cake-Collaboration/422019027974014