Cake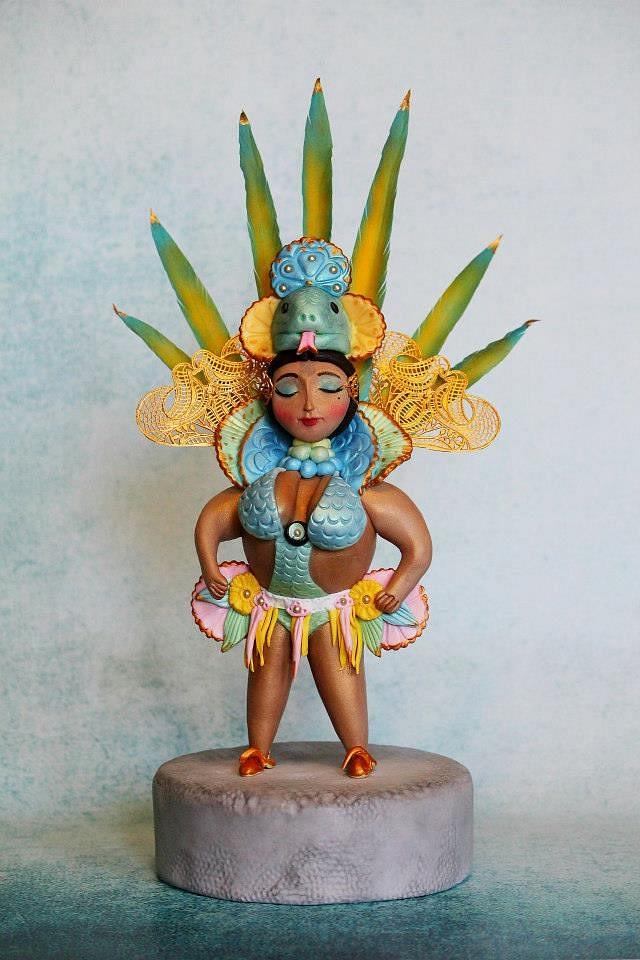 "Samba like EVERBODY'S watching"
Welcome to the sweetest Carnival ever!
A group of cake decorators, from around the world, collaborated together in the past months to bring you these 29 sugar creations, from the elegance of the Venice Carnival to the vibrant carnival of South America.
Carnival is a 5 day festival, which occurs immediately before Lent, and is celebrated in different countries, with carnival food, floats, lots of colours, masks, costumes… It can be elegant. It can be satirical. It can be colourful. It's 5 days of fun!
My cake is called "Samba Like EVERYBODY'S Watching," and was inspired by the thought that everyone of all shapes and sizes can don a costume and samba their night away at Carnival. Cheers!
You can see the full collection and video on our facebook page:
https://www.facebook.com/SugarCarnival?ref=hl
36