Jean A. Schapowal
posted
over 8 years ago
From the ugly words spoken grows something beautiful
Advertisement
Advertisement
From the ugly words spoken grows something beautiful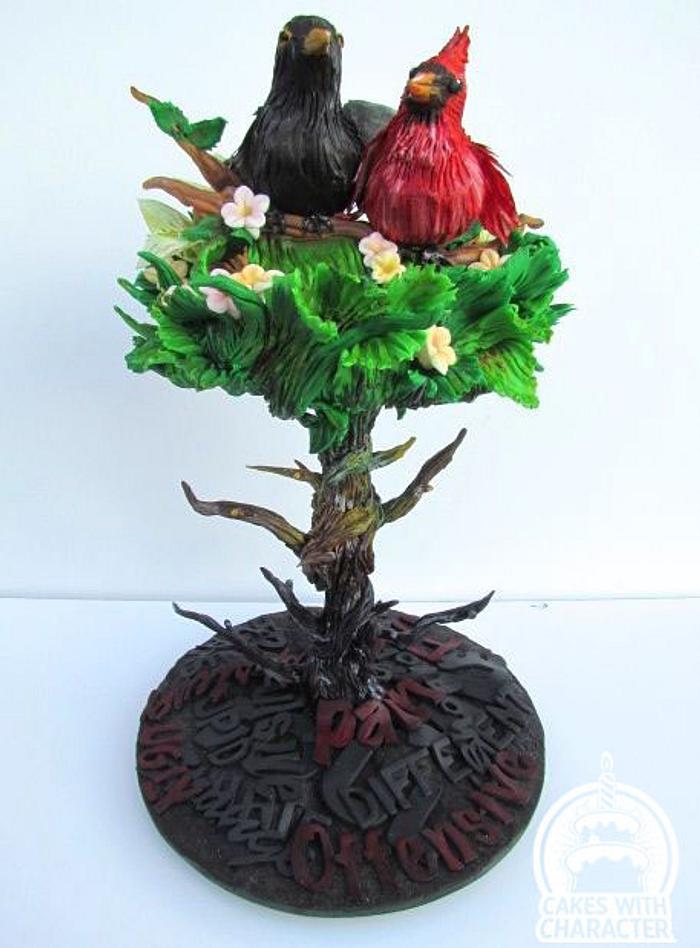 Advertisement
Advertisement
" Love with no boundaries.
Your future depends on
your capacity to love "
Paulo Coelho
Be My Valentine! collaboration is dedicated to all who would like to be in love without boundaries, without fear or discrimination. We believe, everyone has the right to be loved and be in love freely.
This was my submission for the Be My Valentines cake collaboration. From the ugly words spoken about being different can grow the most beautiful of relationships. All modeling chocolate with wafer paper used for the birds wings and some of the leaves. All hand painted with cocoa butter.