Cake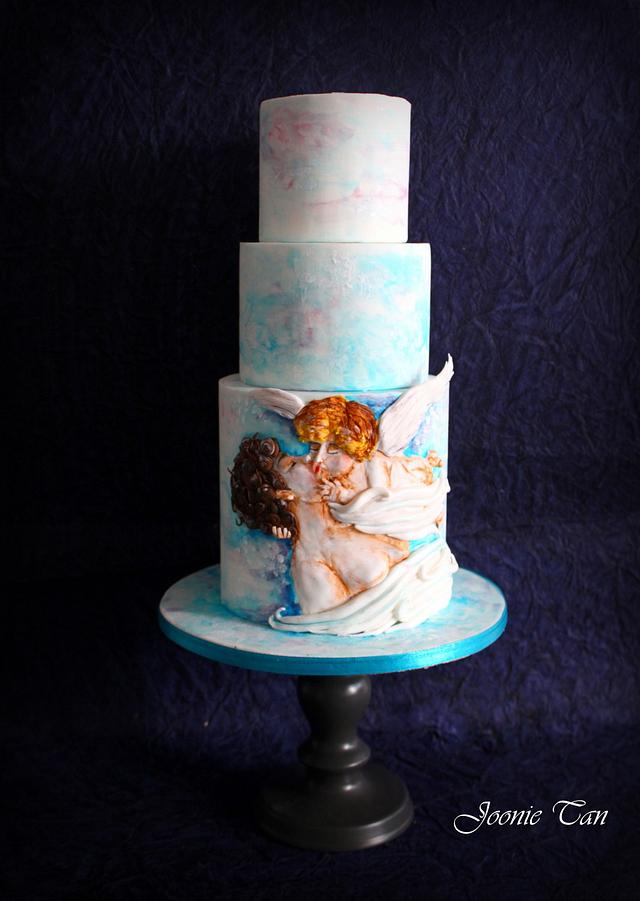 When Venus Found Love
Since 14th February 271AD the world celebrates the day of love each yr, in memory of St.Valentine. This year, 14 top cake artists, the best of the best from India's Cake Artists Network ICAN, come together for the first time ever to recreate the magic of love! LOVE IS IN THE AIR, a first ever collaboration in India. One theme, one medium but such varied expressions! Wait no more, come fall in love..
You can see creations from all the artists at our page: https://www.facebook.com/loveisintheaircollab
About the Creation :
"When Venus found love" – This is my tribute to Valentines Day 2015, where creation was inspired by my mentor, Kelvin Chua's watercolour painting style. Explored the bas-relief method for the first time, a method that I started to love so much ! Happy Valentines Day !
16