Cake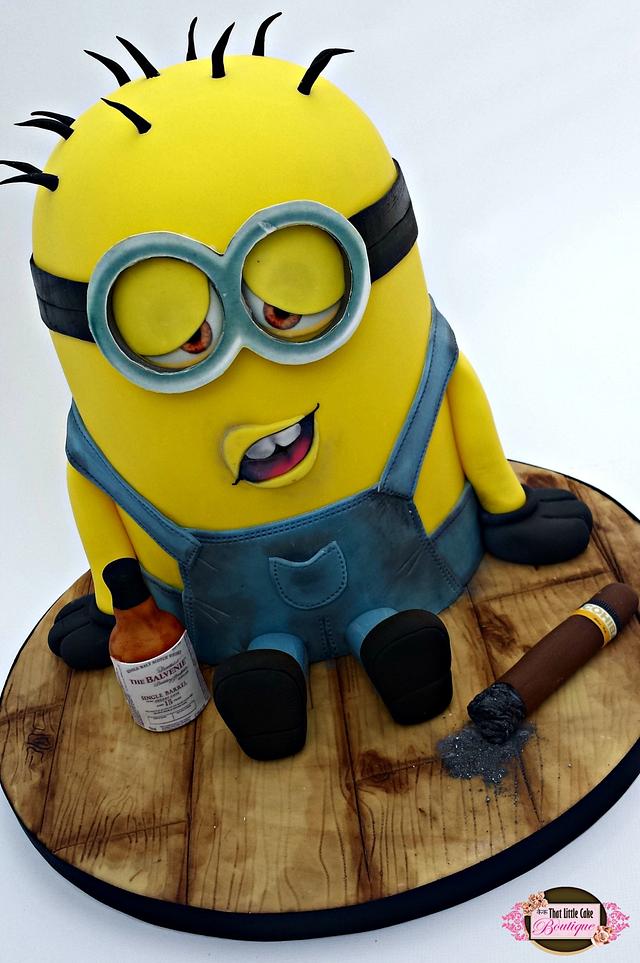 Drunk Minion!!!!
I literally finished this cake an hour ago, I was just too excited to show you all as i'm SO happy with him! (but i forgot his buttons :( shhhh! dont tell anyone!)
The client asked for a drunk minion with whisky and a cigar, think i filled the brief!
He is 6 rounds of 6" vanilla madiera stacked and carved.
His eyes and goggles are an edible print, as well as the whisky and cigar labels. Everything else is completely edible.
Oh and I forgot to mention – this is the first Minion I have ever made!
minion cake drunk minion vanilla tlcb that little cake boutique despicable me
22