I'm so honour to be part of this collaboration when Heba from Sweet Dreams asked me. I got the third day which is three french hens.
I made 3 children using rooster costume because i though will be cuter instead i make real rooster :)
I used panettone as it's traditional sweet bread for christmas in Italy.
Two of them holding christmas gift and one holding star. I arranged them with triangle postion as it represents christmas tree and the bottom i made christmas wreath.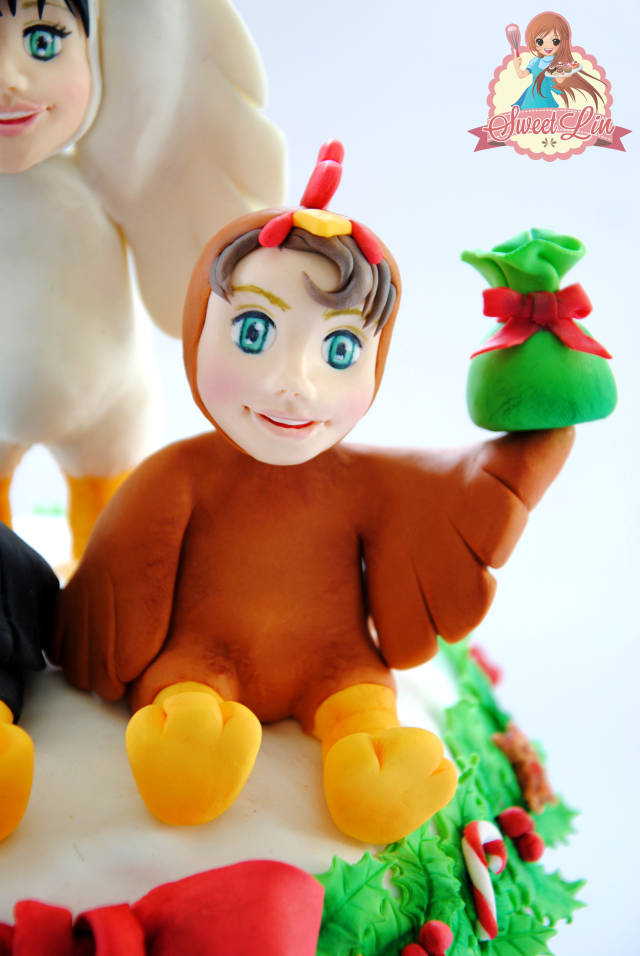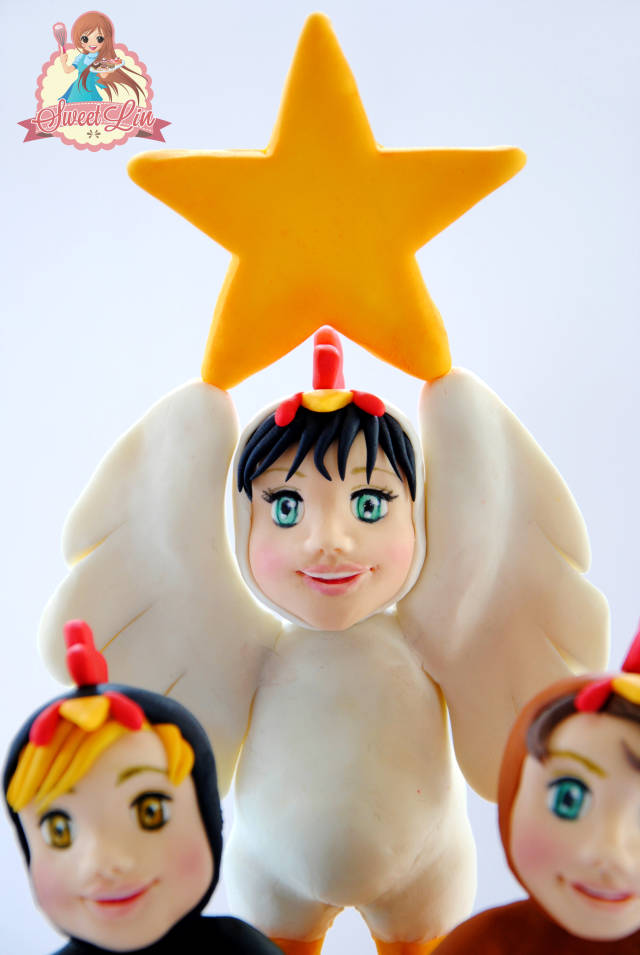 To see another amazing creation you can click here : https://www.facebook.com/media/set/?set=a.368317570014079.1073741843.355453431300493&type=3
Thank you for watching and Happy Holidays :)