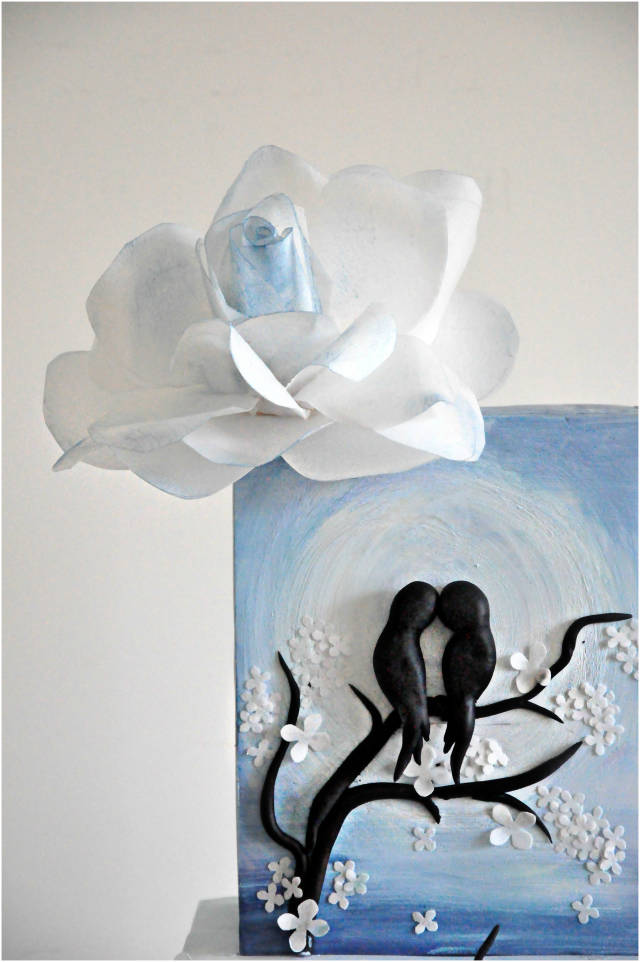 Several months ago I was asked by the lovely Candace from Beau Petit Cupcakes to design and make a cake for the winter issue of DIY Weddings Magazine
I love silhouette painting of two birds on a tree facing the bright full moon. Love the effect and it's very romantic..
I was given a color palette of blue, black, brown and white. Perfect for my inspiration and blue is my most favorite color. Since my inspiration came from an acrylic painting, I decided to paint the background, the moon and the sky. I adore Ruffles and wafer paper – used these for my details.
I named my cake design "Lovebirds in the Moonlight". Hope you like it!