My contribution to #Christmas in Frostington and there is a tutorial on this as well. Check links below for details…. Loved every moment, even tho it was so rushed… Honoured to be a part of this awesome team xx sincere thanks to all that created this village from all out works.
Christmas in Frostington is a collaboration of bakers from around the world who have come
together to bake up a storm for charity . . . and not just 1 charity, but THREE! Alzheimer's
Society, Australia's Melanoma Research Foundation, and Icing Smiles. These magical charities
help those in need every day and since we're coming up to the most magical time of year –
hristmas! What better time could there be to help out such wonderful charities.
Each baker has created a piece of edible art that represents an element found in an Iconic
hristmas Village Scene. These items have all come together to create our very own Magical
Village – Frostington! As the saying goes . . . "It takes a Village" and with that, each of our bakers
has also donated a tutorial or recipe that have been made into downloadable booklets that will be
sold. Along with the proceeds from our raffle, we aim to raise as much money as possible for
these amazing charities.
We hope you enjoy Christmas in Frostington and help us help these amazing charities!
https://www.christmasinfrostington.org
https://www.facebook.com/christmasinfrostington2014
This english village pub is my contribution and yes, there is a tutorial on how to make this too.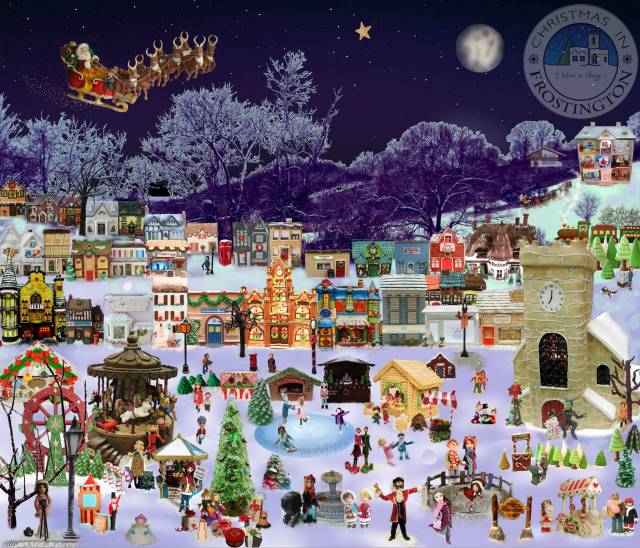 You must never limit your challenges, instead you must challenge your limits