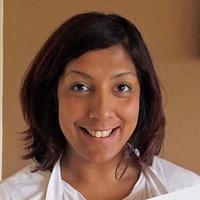 Alpa Boll - Simply Alpa
posted
over 7 years ago
Golden Birds Painted Wedding Cake
Advertisement
Advertisement
Golden Birds Painted Wedding Cake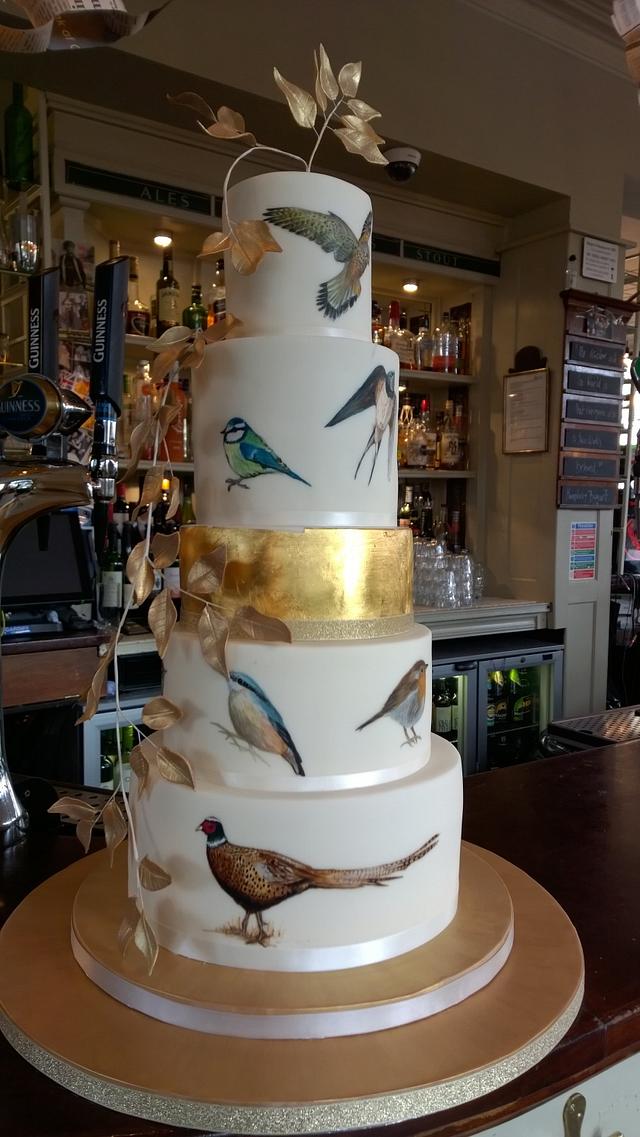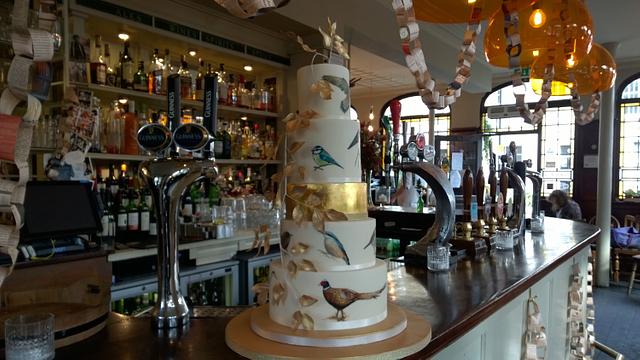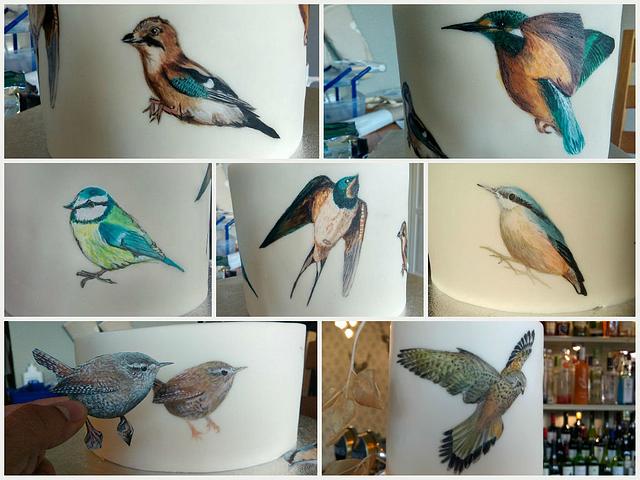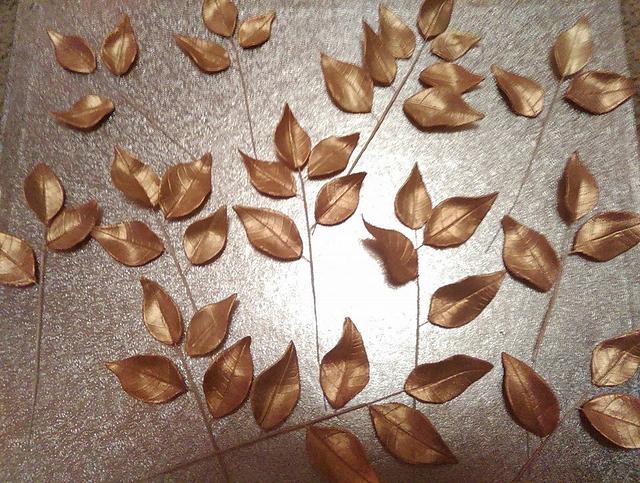 Advertisement
Advertisement
This was such a pleasure to make for a friends wedding. She loves birds and gave me a list of British birds to pick from. I came up with design, a tall cake because she likes simple lines and the gold chosen from her all encrusted gold wedding dress.
All the birds were hand painted using cocoa butter and dust colours mixed and a golden branch of leaves hung down the side of the cake. The middle tier was covered in 24 carat gold leaf which was so nerve racking to cover but the finished look in the venue looked amazing. All the light around the room bounced off it and it just gleamed away!!
Hope you all like it as much as I enjoyed making this one.
Alpa :)
Simply Alpa