Cake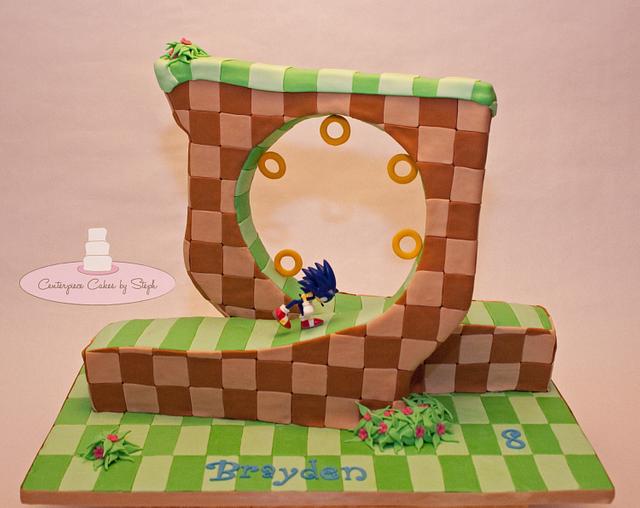 Sonic the Hedgehog LOOP!
I made this Sonic the hedgehog cake for my amazing little man Brayden's 8th birthday!
He has really been into sonic for the past year and when I was asking him about his birthday cake he wanted something different… something that sonic could actually be running across! I'm not gonna lie – I had a little melt down when he said he wanted the LOOP! Especially because we were traveling 3 hours away to celebrate his birthday! But of course I had to make it happen!
So here it is.. Brayden's Sonic the Hedgehog game cake!
The loop was created with pvc pipes covered in modeling chocolate, RKT and smoothed off with more modeling chocolate. the beginning and ending of the loop is the cake. Everything is covered in fondant. Sonic is a toy – After my little melt down I think he realized having a toy would be cool to play with and less stressful than making that heavy headed hairy little bugger! ;)
I took some progress pics I hope to have up soon. And if you go to the last picture you can view the loop from the video game next to the cake! :) TFL <3
sonic sonic the hedgehog hedgehog sega loop racing loop video game cake
9