Cake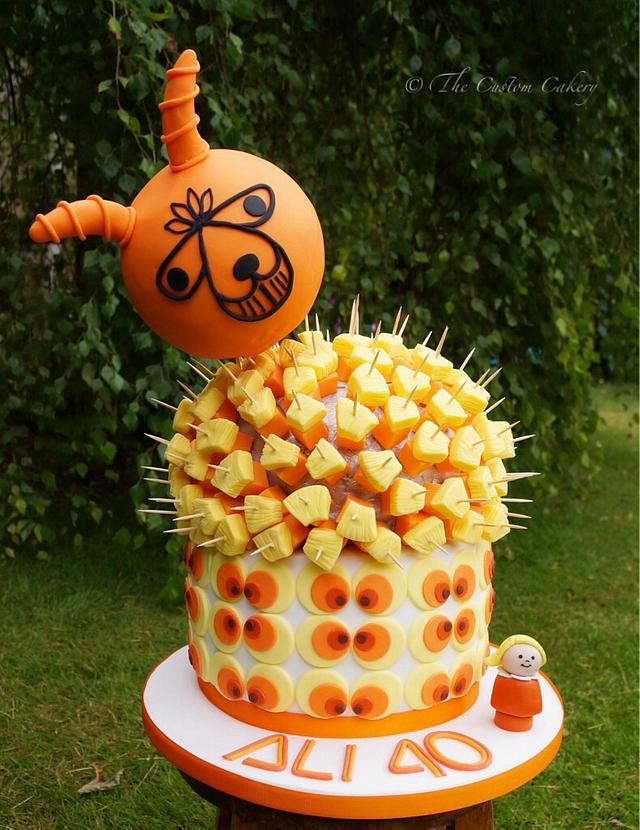 A Very British 70's!
Hi all. Here's my 1970's themed cake. I suspect you have to be British and of a certain age to fully appreciate it but please take my word that it was the height of chic to put pineapple and cheese onto cocktail sticks and push them into half a grapefruit that was covered in tinfoil! Haha…it's like a national treasure ;) And no self respecting child didn't own a space hopper ;)
Made for my friend who's lots of fun and I wanted to represent that in her cake. I've also included my inspiration pics.
Off to party now. Hope you're all having a great weekend!
51