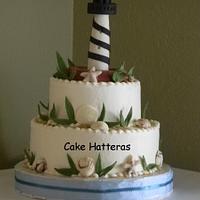 Donna Tokazowski- Cake Hatteras, Martinsburg WV
posted
over 8 years ago
Smallest 3 Tier I have ever made
Advertisement
Advertisement
Smallest 3 Tier I have ever made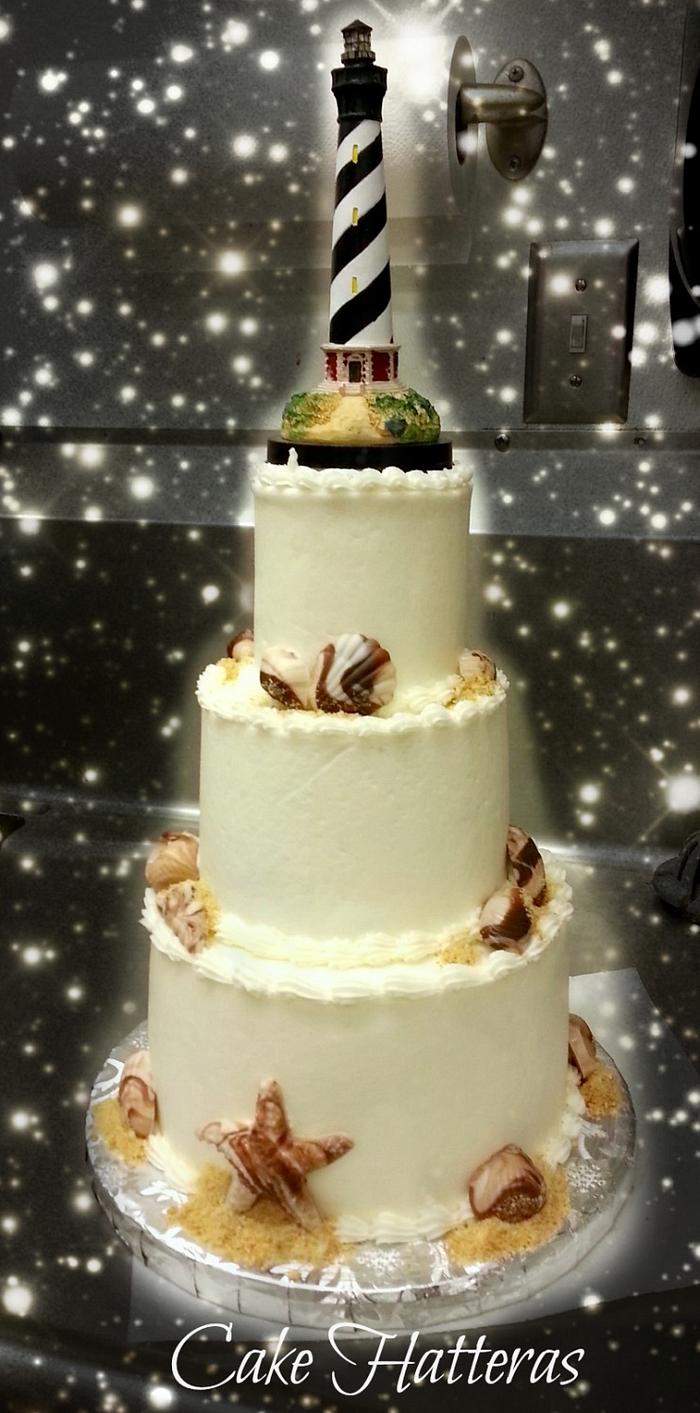 Advertisement
Advertisement
7" base, 5" middle, 3" top tier with a purchased lighthouse figurine. I am trying to accommodate my customers and their desires to have a small wedding and a three tier cake. My only problem was trying to ice the 3". It took me as long to ice the 3 inch, as it did to ice the other two tier combined! I guess I just have "Man Hands".
All buttercream iced with white chocolate and milk chocolate marbled seashells. The bride cake topper was provided by the bride.
***I had to edit the photo. The only photo I had, was with a paper towel holder and light switch in the background.
Psalm 127:1 Unless the LORD builds the house, the builders labor in vain.