Cake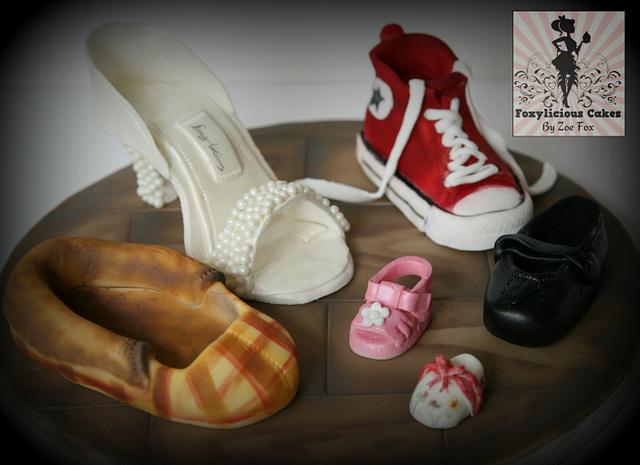 Sugar Shoes - Circle of Life
This has to be my favourite creation to date. A little project, I call "Circle of Life".
The miniature sugar shoes represent a girls life through shoes. From baby shoe (size of a 10p piece), to toddler shoe, to school shoe, to teenage boot, to wedding shoe, and finally granny slipper. The miniatures are maximum size of 10cm.
Love them? share them?
Thanks!! : )
shoes sugar shoes miniature wedding shoe teenage shoe toddler shoe baby shoe slipper
3