Cake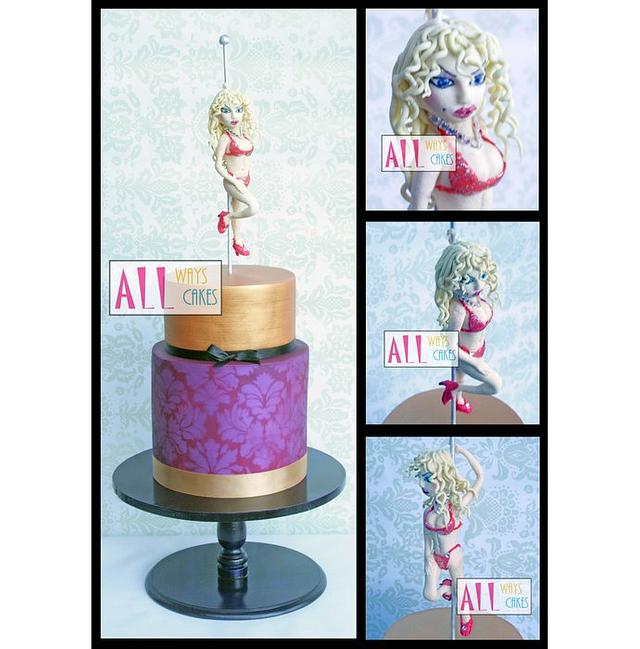 "Exotic dancer"
Topper: custom crafted sugar pole dancer.
Bottom tier: 6" cake with extra height (6" high) red fondant, pearl damask stencil with purple pearl overlay finished with wide gold ribbon. Top tier: 5" cake (3" high) with gold lustre finish, trimmed with thin black ribbon.
Done for my son's 18th birthday.
birthday black gold red purple cake exotic dancer model airbrushed damask pole
41